Bios 12 Inch Dial Thermometer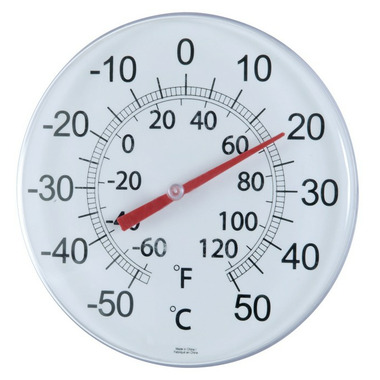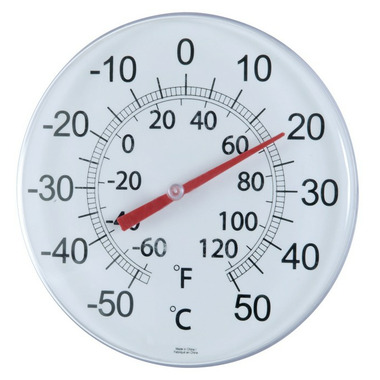 Bios 12 Inch Dial Thermometer
Bios 12" Dial Thermometer is perfect for indoor or outdoor use.
Features:
Measures in Celsius and Fahrenheit
From -50C to 50C/from -60F to 120F
Large easy to read dial
Mount on outside wall
12" diameter
Sarah:
more than a year ago
This is a very large, plastic thermometer with a thick, red plastic pointer. When I ordered it, I unfortunately didn't notice that it was 12 inches, so it's big.

The problem is that the pointer is thick (thicker than it looks in the image above), and it extends over the measurement rather than pointing at it. At the moment in my home, the pointer is sitting over 68 and 70, and could be extending into 71. So despite having this enormous thermometer, I still don't know what the temperature is.
Page
1