Bios Premium Blood Pressure Monitor with Advanced Diagnostics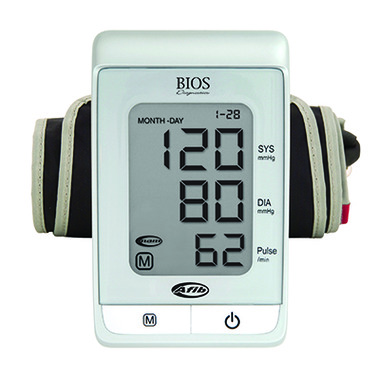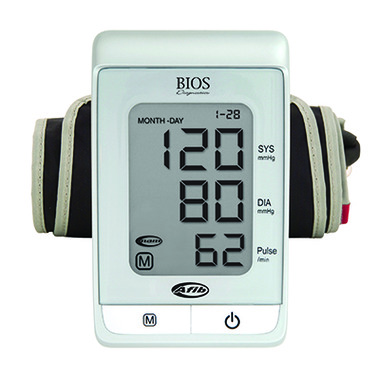 Bios Premium Blood Pressure Monitor with Advanced Diagnostics
A BIOS exclusive, this blood pressure monitor features a new technology that accurately detects atrial fibrillation, the most common form of heart arrhythmia or irregular heart beat. The presence of AFIB is strongly linked to stroke, early detection can reduce the risk of stroke significantly. The blood pressure monitor comes with a free download for the BP Analyzer Software, this powerful medical tool automatically stores all your blood pressure readings. By clicking the viewing options the user can review the readings in multiple forms. The blood pressure monitor also features averaging mode for superior accuracy (MAM), 200 memories, date and time, and includes a wide range cuff 8.75" –16.5" (22 - 42 cm), AC/DC adapter, and storage case.
Nigel:
more than a year ago
My GP asked to see it and he used it on me. He certainly recorded the data
and seemed very much impressed, asking how much it cost. He was also pleased
with the fact the model I purchased could also screen for atrial fibrillation. Frankly, for anyone
with elevated blood pressure, I would consider this product indispensable and money well spent.
Page
1