Biotics Research B12 2000 Lozenges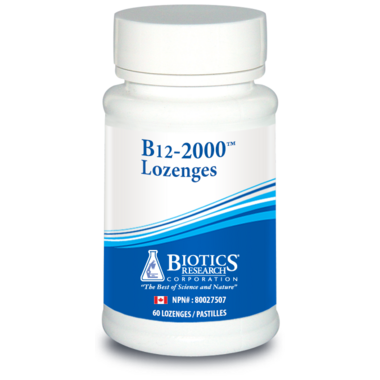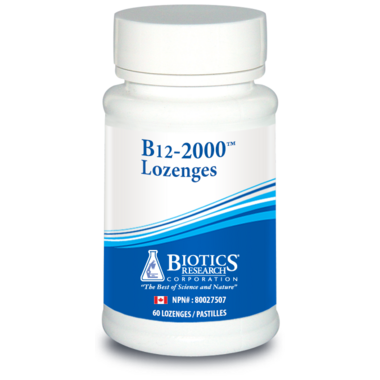 Biotics Research B12 2000 Lozenges
Each B12-2000 pleasant tasting lozenges supply a high potency level of vitamins B12, folate, and B6. Each of these vitamins is important in a wide range functions. B12-2000 Lozenges are especially important for women who are pregnant, or who are wishing to become pregnant, as it contains a high level of folate. B12 is absolutely essential for the formation of blood cells and for the proper function of the nervous system. Malabsorption can occur as a result of insufficient intake.
Use Lozenges for anemia, chronic fatigue and debilitation, hypochlorhydria, homocystinuria, digestive inflammation, diabetes, neuromuscular disorders, elevated MCV/MCH, and vegetarian diet. Although physicians have previously relied on intramuscular injections of vitamin B-12 for patients who are deficient in this vitamin, research has shown that patients can achieve higher blood levels of B-12 when administered orally .

Dosage: 1-3 lozenges daily between meals or as directed.
Active Ingredients: Vitamin B6 (as pyridoxal-5-phosphate), Folate (as calcium folinate), Vitamin B12 (as hydroxocobalamin).

Other Ingredients: Sorbitol, mannitol, stearic acid (vegetable source), magnesium stearate (vegetable source) and natural flavor.

Cautions: KEEP OUT OF REACH OF CHILDREN.

This product is gluten and dairy free.