Biotics Research Bio-D-Mulsion Forte 1000IU's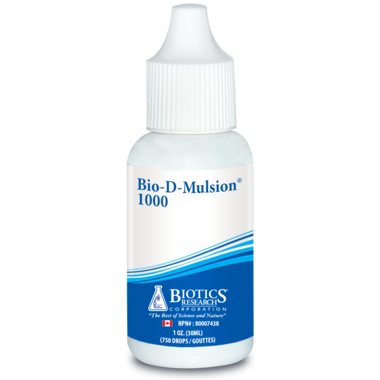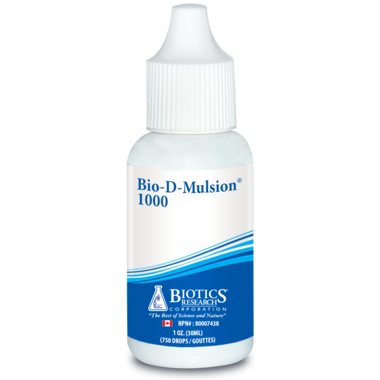 Biotics Research Bio-D-Mulsion Forte 1000IU's
Bio-D-Mulsion Forte supplies 2,000 IU per drop of vitamin D3 as a micro-emulsion for enhanced absorption and utilization, which is particularly important for those with malabsorption conditions. Published clinical studies have demonstrated significant improvements in 25(OH)D concentrations (202% increase) in as little as six weeks after beginning supplementation with Bio-D-Mulsion Forte.

Suitable for those with Hypovitaminosis D, osteoporosis, osteoarthritis, parathyroid dysfunction, diastolic hypotension, calcium and magnesium synergist, free radical issues, bone healing, neuromuscular disease, those who avoid sunshine or are house-bound, inflammatory and autoimmune diseases
Dosage: One drop in pure water or on the back of your clean hand, daily, or as directed by your Health Care Practitioner.
Active Ingredients: Vitamin D (as cholecalciferol).

Other Ingredients: Water, gum arabic and sesame seed oil.
Cautions: This product is intended to be used under the direction of and supervision of a healthcare professional. Use only as recommended unless otherwise directed by a healthcare provider. Excessive consumption of vitamin D has been shown to cause serious health problems.
This product is gluten, dairy and GMO free.