Biotics Research Cytozyme-AD Adrenal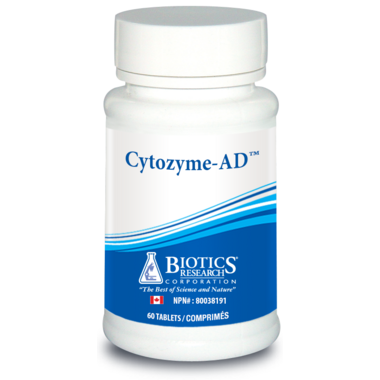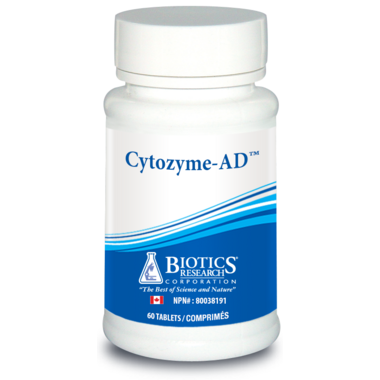 Biotics Research Cytozyme-AD Adrenal
Cytozyme-AD supplies glandular specific support as Neonatal Adrenal Complex (bovine), combined with SOD and catalase, important antioxidant enzymes.

Use for chronic fatigue, hypoadrenia (salt craving, bright light sensitivity, lowered resistance to colds), hypoglycemia, hypotension, asthma, inflammation, allergies and sensitivity to foods or environmental toxins, ligamental laxity, ridged fingernails, those easily enraged or unable to work under pressure
Dosage: 1-4 tablets taken before 12 noon or as directed.
Active Ingredients: Neonatal Adrenal complex (bovine), Superoxide Dismutase (from vegetable culture†), Catalase (from vegetable culture†). †Specially grown, biologically active vegetable culture containing naturally associated phytochemicals including polyphenolic compounds with SOD and catalase, dehydrated at low temperature to preserve associated enzyme factors.

Other Ingredients: Cellulose, stearic acid (vegetable source), food glaze, magnesium stearate (vegetable source) and silica
Cautions: KEEP OUT OF REACH OF CHILDREN.

This product is gluten free.