Blue Top Brand Honey Chiptole Hot Sauce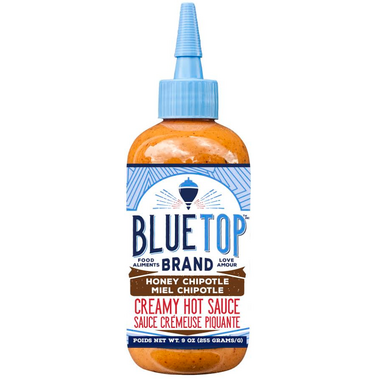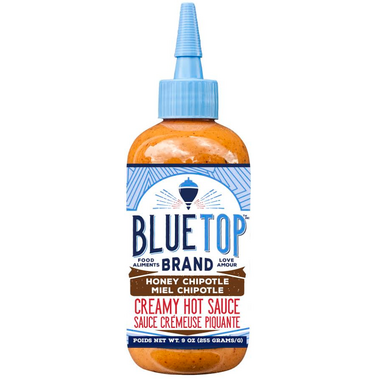 Blue Top Brand Honey Chiptole Hot Sauce
Rich honey with chipotle peppers, garlic and lemon. A sweet and smokey balance with rich honey and tangy citrus.
A hot sauce is one thing but a creamy hot sauce is over the top. Think of it as a new condiment. Take it for a spin and top anything with it.
Cut the tip off and squeeze! With just the right amount of heat, you will want to squeeze it on thick!
Benefits:
Natural
Gluten-free
Cage free eggs
Non-gmo
Vegetarian
No MSG
No HFCS (high fructose corn syrup)
BPA free bottle
Ingredients:
Expeller pressed non-gmo canola oil, water, cane sugar, chipotle pepper puree (Water, vinegar, chipotle jalapeno, tomato paste, salt dried red chile, pices, onion powder, garlic powder), distilled vinegar, honey, cage free egg yolk powder, spices, dried chipotle peppers, salt, lemon juice from concentrate, mustard flour, xanthan gum (A natural food fibre). spice extractives, dried garlic, natural calcium proponate, polylsine (a natural preservative).