Bob's Red Mill Paleo Style Muesli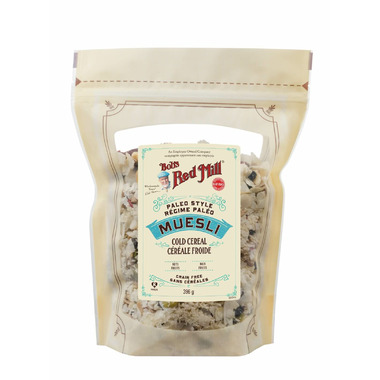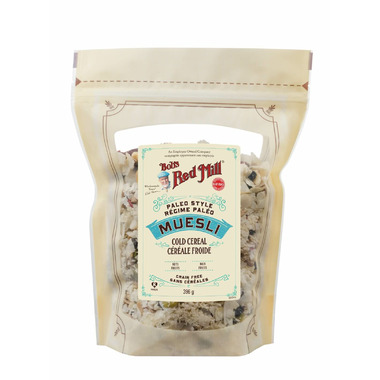 Bob's Red Mill Paleo Style Muesli
You're not dreaming – Paleo Muesli is a reality and we made it here at Bob's Red Mill! Now those on a grain-free diet can enjoy a satisfying bowl of cereal without the grains. The bedrock of our Paleo Muesli is unsweetened, unsulphured coconut flakes. Tender and fresh, the flakes are tossed with real fruits: blueberries, cranberries, currants, and strawberries. It doesn't stop there. Each bowlful also spotlights macadamia nuts, almonds, cashews, with sunflower and pumpkin seeds!
We don't recommend trying this Muesli hot, so pour milk or cream over it, enjoy it in yogurt or skyr, try it with juice, or eat it straight-up, by the handful.
Of course this grain-free product is naturally gluten free, but we do process it in our dedicated gluten free facility which means it, like all of our gluten free products, is batch-tested to confirm its gluten free status. Safe for Celiacs!
Ingredients
: Coconut Flakes, Sunflower Seeds, Cashews, Sliced Almonds, Currants, Pumpkin Seeds, Macadamia Nuts, Cranberries (Cranberries, Pineapple Syrup, Clarified Pineapple Juice Concentrate, Sunflower Oil), Blueberries, Freeze-Dried Strawberry Pieces. Contains nuts.