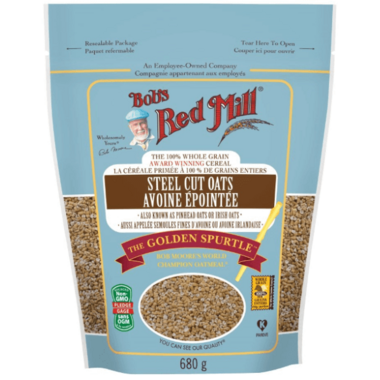 Description
Steel cut oatmeal is made from whole oat groats that have been cut into neat little pieces on a steel buhr mill. They use high-protein, whole grain oats that have been lightly toasted.
Also known as Irish oats or pinhead oats, steel cut oats have a firmer "bite" than traditional rolled oats, and can also be used in savory dishes like risotto. They're easy to make, can be flavored any way you like, and they have a distinctive texture that wins over even non-oatmeal eaters.

Ingredients: Whole grain oats
Warning: Produced in a facility that also processes tree nuts, soy and sesame seeds.

Highlights

Shipping & Returns