Bob's Red Mill Vegi Soup Mix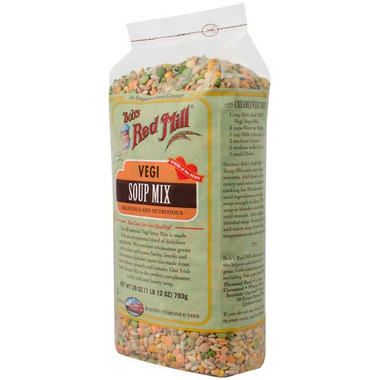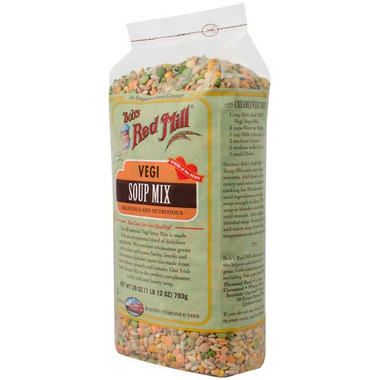 Bob's Red Mill Vegi Soup Mix
Bob's Red Mill Vegi Soup Mix is made from an exceptional blend of delicious ingredients. Bob's Red Mill Vegi Soup Mix combines wholesome green and yellow split peas, barley, lentils and flavorful alphabet vegetable pasta bits made from wheat flour, spinach and tomato.
As Bob's Red Mill Vegi Soup Mix cooks, the lentils and split peas break down a bit, giving this soup a thick, hearty consistency perfect for a meatless meal any day of the week.
Ingredients:
Green Split Peas, Yellow Split Peas, Barley, Lentils and Vegetable Pasta (semolina wheat flour, spinach powder, tomato powder and/or paprika powder, niacin, iron, thiamine mononitrate, riboflavin and folic acid).