Bodylogix Natural Whey Vanilla Bean

With 24g of cold-processed, cross-flow micro and ultra-filtered, undenatured protein per scoop, Bodylogix Natural Whey is designed to help you get the most out of your workout and support your performance goals. Formulated for unparalleled taste, Bodylogixή Natural Whey will help supplement your diet without compromising on quality or flavour.

Active Ingredients: Protein blend 31.05 g (whey protein concentrate, whey protein isolate, whey protein hydrolysate) (24 g of complete protein) (cow's milk).

Non-Active Ingredients: Natural flavours, Soy lecithin, Xanthan gum, Stevia leaf extract.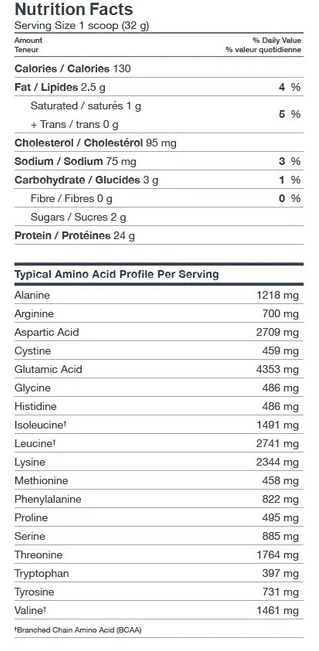 Do not use this product if you have a milk or soy allergy.