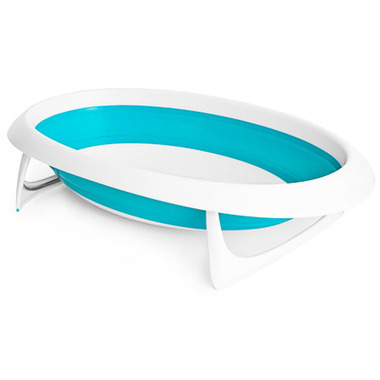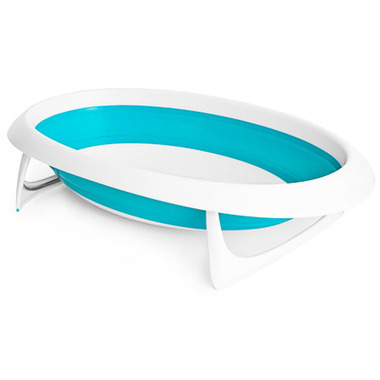 Sleek, smart, and made to support your growing baby in numerous ways, Boon Naked is a bath tub like no other. You can count on it from newborn to toddler. Recline it, expand it, drain it, collapse it and hang it up to dry.
Suitable for ages from birth to 18 months old.

Features:
Provides two support positions for stages newborn to toddler
Collapsible design and hook make storing easy
Recline position cradles newborn, which helps keep their head above water
Fully-expanded basin accommodates infants and toddlers
Rotating support brace for quick and secure positioning
Simple, one piece design makes transitioning between stages easy without losing parts
Drain plug for quick, complete water drainage
Slim profile for easy storage
BPA-free, Phthalate-free and PVC-free
Dimensions: 18.25" x 33" x 6.5"​
Additional Views Shown In A Different Colour: