Boston One Step Liquid Enzymatic Cleanser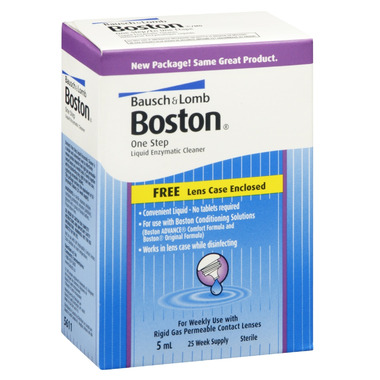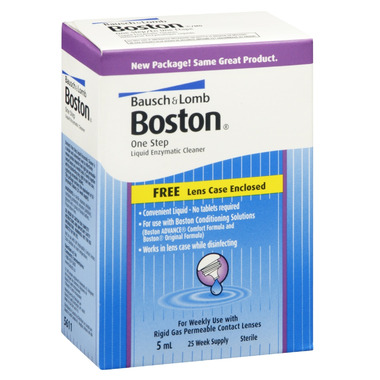 Boston One Step Liquid Enzymatic Cleanser
Boston® One Step Liquid Enzymatic Cleaner is an easy weekly method for removing stubborn protein deposits from GP (gas permeable) lenses and maintaining contact lens wearing comfort.

Convenient liquid works right in your lens case as you disinfect your lenses so it's easy to use and saves time. Most practitioners recommend using an enzymatic cleaner at least once a week.
Chris:
a few months ago
I used this product to remove stubborn protein deposits from my lenses (I wasn't taking care of them properly). My lenses are at least four years old, and they are wearing very well now after using this cleanser. Good support from the company help line--box instructions say to use once per week, but the protein deposits were very stubborn and I was advised I could use the product more often, so after using twice/ week for two weeks, my lenses were as good as new.
Page
1