Botanica Organic Vitamin D Capsules
Certified Organic
90 caps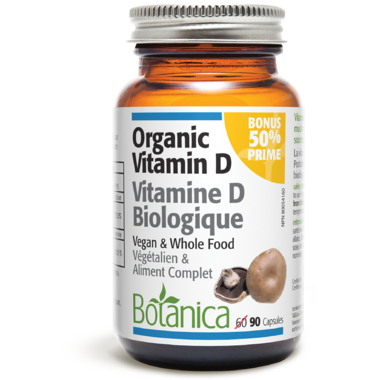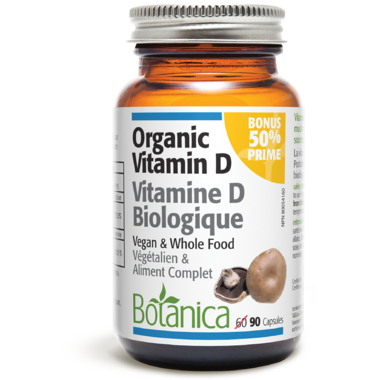 Botanica Organic Vitamin D Capsules
Certified Organic
90 caps
Organic Vitamin D from organic portobello mushrooms is a bio-available vegan source of vitamin D. This whole food also provides additional nutrients such as B vitamins and minerals that help to increase the assimilation and efficacy of the vitamin D.
Soy Free.

Directions:
Take one veggie capsule daily, or as recommended by your health care practitioner.

Ingredients:
Each capsule contains 200 mg Certified Organic Portabello Mushrooms Vitamin D2 1000 IU. Non-medicinal ingredients: Organic rice polishing. Vegan Capsule (100% natural polysaccharides, guar gum, seaweed, acetic acid).

Caution:
Consult a health care practitioner prior to use. Store away from children. Do not use if seal is broken.







Jocelyne:
a few months ago
Being vegan, vitamin d supplements can be hard to find. I had tried this brand from a store near me but found it pretty expensive. When on a whim I checked to see if well carried it, and saw that they did I was very happy. This bottle is less expensive and has more product in it than the one I purchased else where but still the same great quality. It'll help me get through the winter.
Page
1