Botanica Perfect Protein Vanilla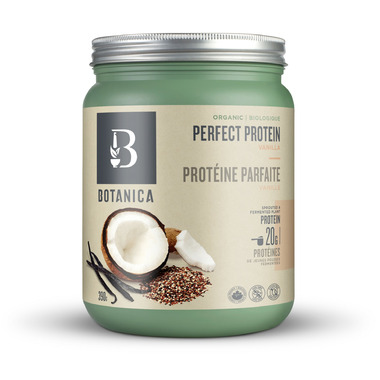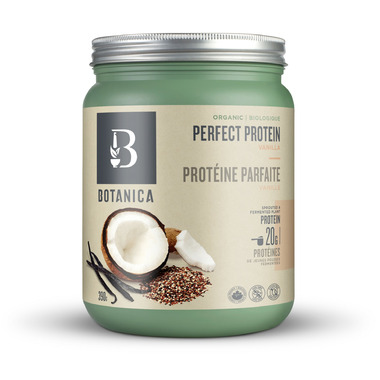 Botanica Perfect Protein Vanilla
Botanica Perfect Protein is a balanced protein blend of coconut, sprouted and fermented brown rice, and nutritionally-dense quinoa. With an ideal amino acid profile and 20g of protein per serving, Perfect Protein provides the most complete, digestible source of plant-based protein. Improved performance and absorption occur because Perfect Protein is packed with naturally occurring vitamins, minerals, antioxidants, healthy fats, and fibre. Plus there are no sweeteners of any kind.

Features:
20g of protein
Easy for your body to absorb and digest
Naturally occurring, plant-based protein
Certified Organic
Tastes great with no gritty texture
Suggested serving
: Stir one scoop (42 g) of Botanica Perfect Protein into 250 ml (8 oz) of water, or blend into your favourite smoothie.
Ingredients
: Botanica Perfect Protein Blend (Organic brown rice, Organic quinoa, Organic coconut), Organic vanilla flavour.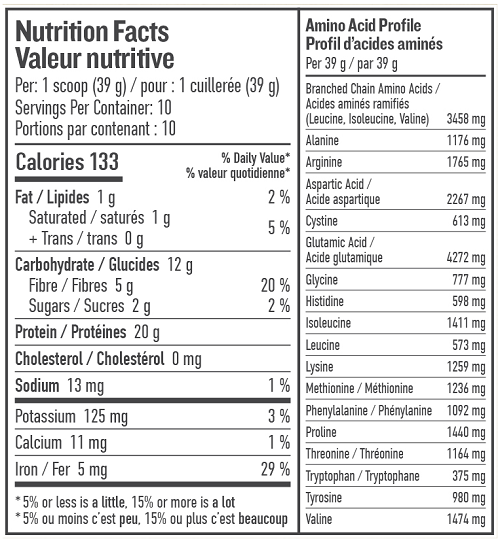 Dairy free. Gluten free. Non-GMO. Organic. Soy free. Sugar free. Vegan. Organic.