Britax Boulevard G4.1 Convertible Car Seat Domino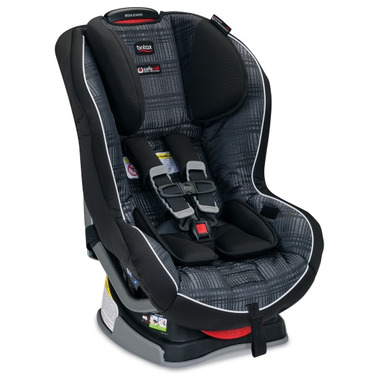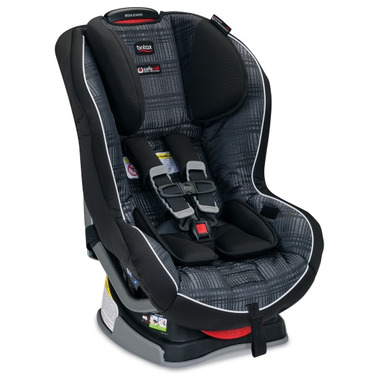 Britax Boulevard G4.1 Convertible Car Seat Domino
This item is a final sale item. Returns cannot be accepted.
The Britax Boulevard pairs superior safety with best-in-class comfort to create an exceptional infant/child car seat. SafeCell Impact Protection surrounds your child in safety and advanced layers of protection from Complete Side Impact Protection PLUS absorb crash forces and keep your child's head and neck extra secure.
Product Features:
Base with SafeCell Technology features SafeCells designed to compress in a crash, significantly lowering the center of gravity and counteracting the forward rotation of the child seat which normally propels the child toward the front seat
Integrated Steel Bars strengthen the connection to the vehicle and reduce forward flexing of the child seat during a crash
Energy-Absorbing Versa-Tether features a staged-release tether webbing to slow the forward movement, reducing the crash forces reaching the child, and a two-point attachment to minimize forward rotation while anchoring the top of the child seat
Features:
Model # E9LX76C

Anti-rebound bar to limit child seat rotation in a crash when installed rear facing.
True Side Impact Protection offers a head restraint creating an extra layer of energy-absorbing EPP foam, keeping the head, neck and spine "in true" or aligned, and deep side walls lined with EPP foam to distribute crash forces, shield from vehicle intrusion, and contain the head, neck and body
HUGS with SafeCell Technology manages crash energy and forward head movement while keeping the chest clip properly positioned
Easy-Remove Cover allows easy cleaning without disassembling the harness or uninstalling the car seat
Tangle-Free, Five-Point Harness distributes crash forces across the strongest parts of the body and provides a secure fit
65 lb (29.4 kg) Weight Capacity for safety and comfort as your child grows
Rear and Forward Facing Recline for child comfort and positioning
High Density Comfort Foam provides an extra layer of padding to gently cushion your child
Two Buckle Positions for your growing child
Quick-Adjust Harness repositions the harness shoulder height without disassembling the harness straps
Premium LUAS Connectors for a quick and simple installation featuring a push button for easy release
Built-in Lock-Offs ensure a snug lap and shoulder belt installation with minimal effort
Anti-Slip, Contoured Base grips and protects the vehicle seat while offering optimum vehicle fit
EZ-Buckle System keeps buckles and straps out of your way when placing your child in the car seat.
Infant Positioning Pillow offers extra comfort while achieving proper harness fit for small infants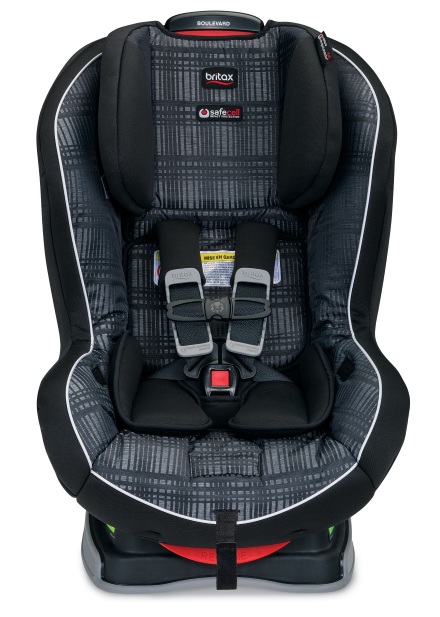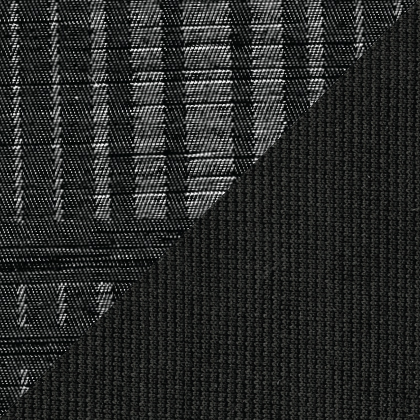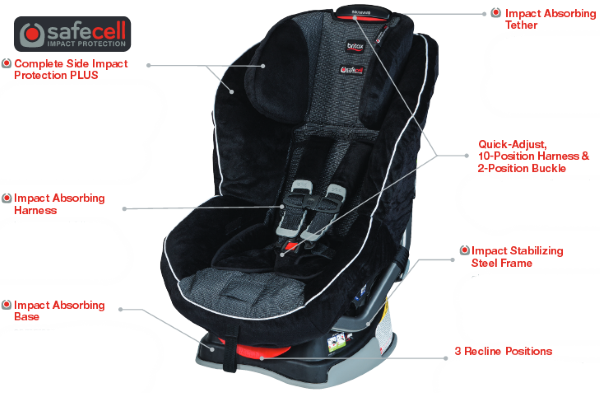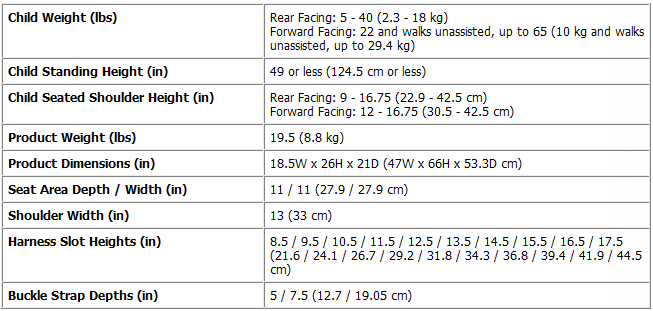 We're sorry! This item does not qualify for free samples.