Britax Frontier ClickTight G1.1 Harness-2-Booster Car Seat Baxter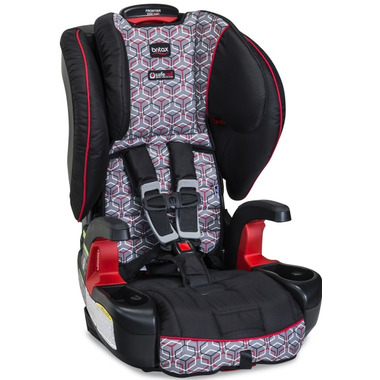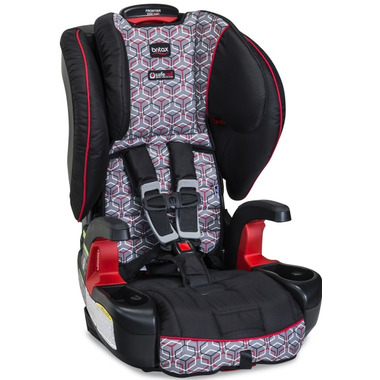 Britax Frontier ClickTight G1.1 Harness-2-Booster Car Seat Baxter
This item is a final sale item. Returns cannot be accepted.
Feel comfortable and confident choosing Britax. The revolutionary ClickTight Installation System by Britax is the safest and simplest technology on the market. Just open the front of the car seat, buckle the seat belt across and click the seat shut. That's all!
Britax is the only child car seat brand that features world-class SafeCell Impact Protection. This integrated system of safety components provides unmatched protection for your child. These features include a steel frame, energy-absorbing base, V-shaped tether to minimize seat rotation and staged-release stitches that slow and reduce forward movement during a crash. Britax designed the Frontier ClickTight with not 1, but 2, strong layers of side energy absorption. A deep foam-lined shell and quick-adjust head protection shield your child from side impacts.
Harness-2-booster seats play double duty by offering 2 seating modes. Harness mode is for holding smaller children starting at 25 lbs and up to 65 lbs. Then the seat can transition into a traditional booster once your big kid is ready. These transitions are easy and don't require you to unthread the harness. Simply tuck the straps into the interior of the seat. The Frontier ClickTight was developed to safely and comfortably hold your child from preschool through the elementary school years. The easy-adjust harness grows along with your child with 9 different positions. Change the height of the seat with just the push of a button.
Features:
2 layers of side protection formed by a deep foam-lined shell and quick-adjust head protection.
Impact-absorbing base compresses to reduce the rough force of a collision.
Impact-stabilizing steel frame offers superior strength where you need it most: at the connection point to the vehicle.

V-shaped tether

minimizes seat rotation with a unique two-strap design.

Britax-patented staged-release stitches

slow the seat's forward movement during a crash.

Impact-absorbing harness pads

slow your child's forward movement during a crash.

Compatible with SecureGuard Clip

(sold separately) to keep proper seatbelt alignment over hips and prevent children from sliding under the seatbelt in booster mode.

Aircraft travel-certified

when in harness mode.

Proudly engineered, tested and made in the USA with global components for top safety and quality.
ClickTight Installation System

makes safe installation as simple as buckling a seat belt.

Easy-on/off lower anchors

for an alternative installation method.

Hassle-free transition from harness to booster mode by tucking away straps in the seat.

Easy-buckle system

keeps buckles and straps out of your way when positioning your child.

Easy-remove cover pulls free of the car seat for cleaning without having to remove the harness.

Cup holders and storage for drinks, food and toys.
No-rethread 9-position harness quickly adjusts with the push of a button as your child grows.

Quick-adjust 2-position buckle easily moves outward as your child gets bigger.

Multiple-position recline allows your child to relax in comfort.

Plush memory foam padding for premium comfort.
Specifications:
Child Weight-Forward Facing Harness: 2 years, 25 lbs - 65 lbs
Child Weight-Booster: 40 - 120 lbs
Child Standing Height-Forward Facing Harness 30 - 58"
Child Standing Height-Booster: 45 - 62"
Child Seated Shoulder Height: Forward Facing Harness 12.5 - 20.5"
Child Seated Shoulder Height: Booster 15 - 23"
Product Weight: 25 lbs
Product Dimensions-Harness Minimum: 19" W x 28" H x 21" D
Product Dimensions-Harness Maximum: 19" W x 36" H x 21" D
Product Dimensions-Booster Minimum: 19" W x 28" H x 21" D
Product Dimensions-Booster Maximum: 19" W x 36" H x 21" D
Seating Compartment Height: 23.5"
Seat Area Depth/Width: 13.5" / 12"
Shoulder Width: 15.5"
Harness Slot Heights: 12.5" / 13.5" / 14.5" / 15.5" / 16.5" / 17.5" / 18.5" / 19.5" / 20.5"
Buckle Strap Depths: 7.0" / 9.0"
Fabric Colour:
Baxter
Please note: this item is unable to ship with samples.
Felicia:
a few months ago
This car seat is a dream to install and use! My daughter sat in it in the house from the time we opened the box until we installed it in my Fiance's car a few days later. I will say, I expected the seat to be big but it was actually much bigger than I thought it was. For our situation it isn't a problem as we don't use the middle seat between my children in the back anyway, but if you are looking at this seat with a 5 passenger vehicle and expect to be able to fit 3 child seats or 2 child seats and a person 3 across in the back this is not the seat for you! It's big.
If your child eats in the car I recommend the britax waterproof seat protector to keep crumbs out of the ClickTight panel as well, but it isn't necessary.
Extremely easy to use and my daughter says it's very comfortable! I'm excited to keep her harnessed for years to come in this amazing seat!
Josephine:
about a year ago
After a car accident I needed to replace my Clek Foonf car seat and decided on the Frontier because my son is nearly 3, the Clek sits a lot higher, and is also a pain to move between cars due to its weight. I also felt like the Frontier would grow with my son longer (into a booster). To my delight, the Frontier is super easy to install and adjust the harness without taking the car seat apart. My son also loves the cup holders for his drinks and snacks (which makes it easier for me too).

This car seat was recommended to me by a number of friends and I'm really glad I went with it. I bought a red one for my other son as well and he's 4 years old and loves it too. Look no further, just buy this car seat and you won't regret it!
Page
1