Broadway Nails Impress Press-On Manicure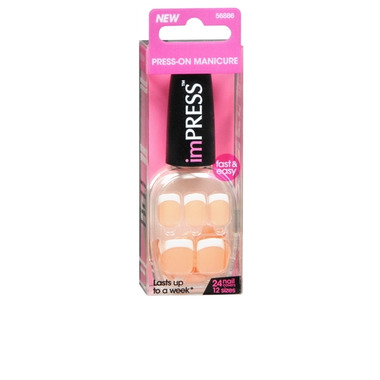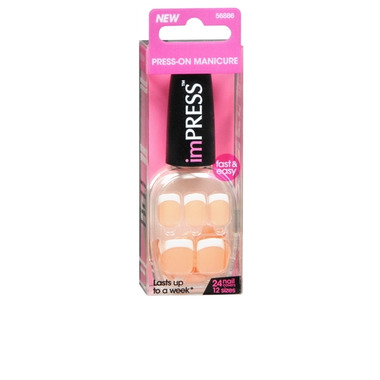 Broadway Nails Impress Press-On Manicure
No Drying Time:
The imPRESS Press-On Manicure delivers an instant salon-perfect manicure without the drying time of polish or nail glue.
Superior, Lasting Shine:
An indestructible top coat that rivals the best salon gel polish.
Easy Removal:
Gently peel from sides or apply polish remover around the edges, wait 1 minute, then peel off.
Lasts Up to a Week:
When applied properly, imPress Press-On Manicure lasts up to a week while keeping nails protected. What polish can say that!
Includes:
24 individual nails in 12 different sizes
Safe on nails, holds tight
Natural looking
Instant CHIP FREE manicure
Lasts for up to 5 days
Keeps nails protected
Easy to remove
How to Apply:
1) Find the correct size for each nail
2) Lay out 10 nails in finger order
3) Cleanse natural nails with enclosed prep pad
4) For best adhesion, firmly apply nails, thumb nails last
Tara:
more than a year ago
These are AWESOME. They lasted 3 days before one fell off. If you follow the instructions, and put the nails on clean and dry nail beds, and use the cloth that it comes with first to prep them, then they last. I'm sure for some people they'd last a week like the company claims, however - I am a stay at home Mom, and always have my hands in water, so that's why they only stayed on for 3 days.
Page
1