Brondell CleanSpa Luxury Handheld Bidet
Please note: Brondell items ship directly from the supplier, not from Well.ca. Due to the COVID-19 crisis, all Brondell orders are delayed by at least one week.
Say goodbye to toilet paper and experience the new clean!
The Brondell CleanSpa Luxury hand held bidet is a simple and inexpensive way to retrofit your existing toilet into a hygienic bidet.Why go back to dry irritating toilet paper or expensive baby wipes when you can use the CleanSpa!
The CleanSpa Luxury provides a refreshing and cleansing bidet/shattaf wash or convenient diaper spray right in the palm of your hand. The elegant and ergonomic stainless steel hand sprayer is simple to use and offers several mounting options to easily install in any bathroom. The solid metal T-valve (with brass core) offers full pressure adjustability, backflow prevention, and complete water shutoff. The extra long flexible spiral metal hose includes a patented woven inner core. The CleanSpa hand held bidet is the new clean for the entire family.
Features:
Ergonomic stainless steel hand sprayer (all metal)
All metal T-valve with water pressure control for spray adjustability
Elegant metal spiral hose with patented inner woven core
Sprayer holster suitable for wall mount or toilet mount
Brass core T-valve with water shutoff (advanced safety)
No electricity or batteries required
Easy installation - works with all toilet fixtures
All accessories included for standard installation
1 year warranty from Brondell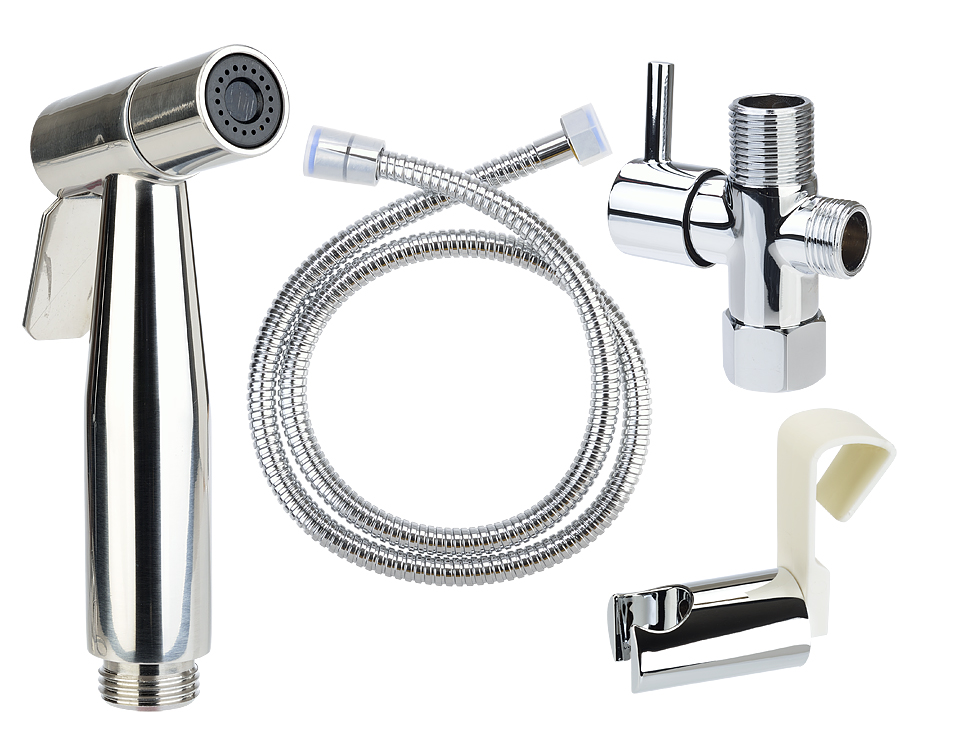 We're sorry, this item is not eligible for Free Samples.