Brondell H2O+ Pearl Countertop Water Filter System
Please note: Brondell items ship directly from the supplier, not from Well.ca. Due to the COVID-19 crisis, all Brondell orders are delayed by at least one week.
The slim and elegant Brondell H2O+ Pearl countertop filtration system delivers powerful carbon block filtration technology which offers performance typically only found in under counter systems, but without the hassle of complex installation.
In less than 10 minutes you have continuous refreshing filtered water at the tip of your fingers. The H2O+ Pearl water filtration system utilizes a patented carbon block filter with advanced inner core dramatically reducing industrial chemicals, pesticides, herbicides, turbidity, volatile organic compounds (VOC's), and bad tastes and odors. Reduce harmful chemicals like Atrazine, Chlorobenzene, Trihalomethanes, Methoxychlor, Endrin, 2,4-D, Benzine, DBCP and Aesthetic Chlorine from your tap water for a healthier home and family.
The H2O+ Pearl installs in less than 10 minutes with the provided faucet diverter and fits 99% of standard home faucets (note: not compatible with "integrated pull-out or pull-down sprayer" type faucets). This is the fastest, easiest, and most elegant single filter countertop system with best in class filtration available.

Features:
Sleek and compact countertop design

Patented inner core filter

Advanced carbon block technology

Low cost maintenance – single 6 month filter

Quick and easy filter replacement

Continuous filtered water

Fits 99% of standard kitchen faucets with provided adapters

Automatic filter replacement indicator

Standard DIY installation in less than 10 minutes

1

year limited warranty

Tested and certified by WQA (Water Quality Association)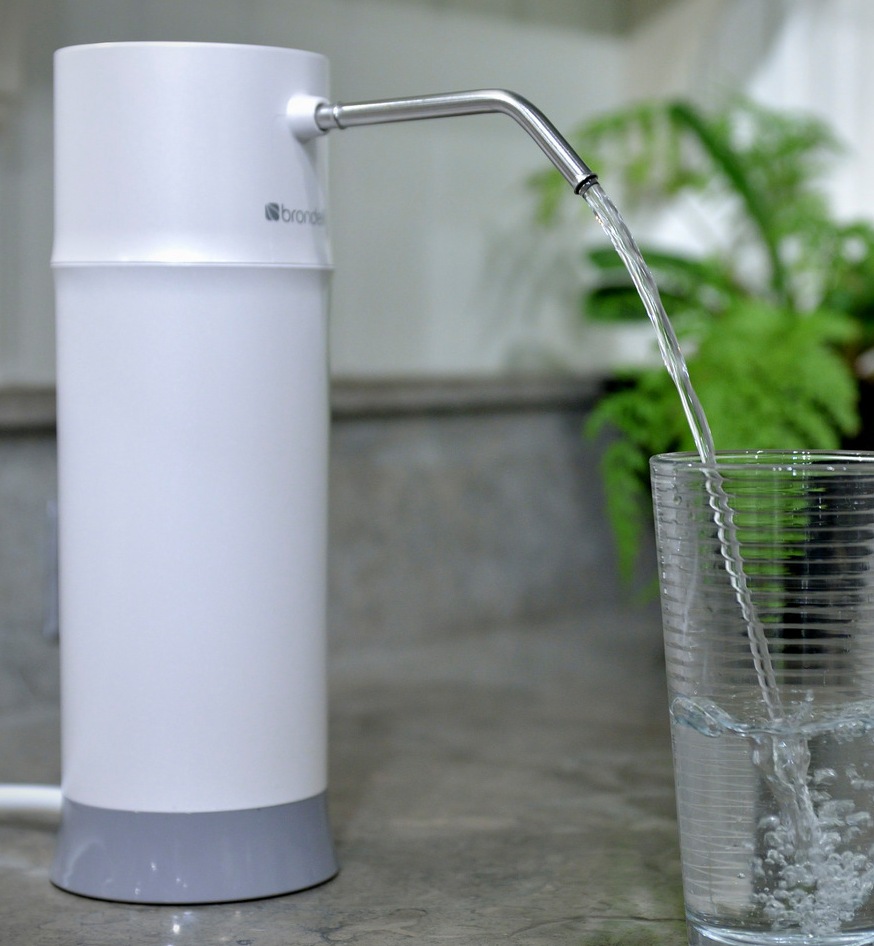 We're sorry, this item is not eligible for Free Samples.