Brondell Swash 1000 Bidet Toilet Seat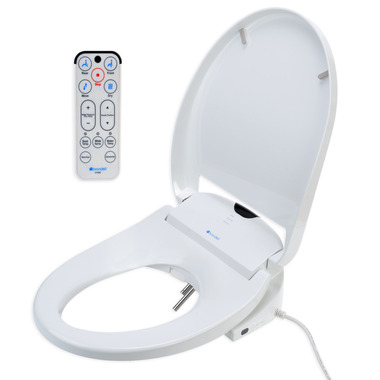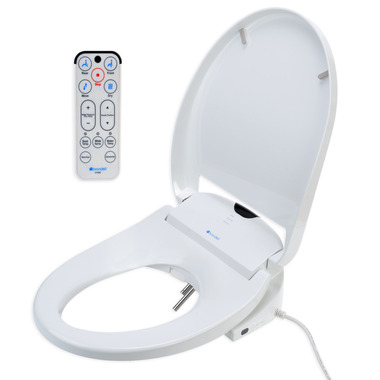 Brondell Swash 1000 Bidet Toilet Seat
The Swash line of advanced bidet toilet seats combines the latest innovation and design to bring you a new level of luxury and hygiene. Better than a conventional toilet seat or bidet, the Swash features a heated seat and delivers a warm water wash with temperature, pressure, and nozzle adjustability.
The award winning Swash 1000 bidet toilet seat is the ultimate in bathroom comfort and hygiene. Inside the sleek design and elegant styling, the Swash is packed with features to provide you with a complete "home spa" experience.
Features:
Posterior and feminine warm-water washes
Twin adjustable stainless steel nozzles
Water and seat temperature settings
Eco-friendly instant ceramic heating system for unlimited warm water
Water pressure controls
Adjustable warm air dryer
Automatic deodorizer to remove odor
Nozzle oscillation (massage) feature
Self cleaning nozzles with sterilization function
Aerated wash spray with width adjustment (3 levels)
Intelligent body sensor
Wireless remote control
Stylish design and comfortable heated seat
"Quick Release" for easy seat removal and cleaning
Gentle closing seat and lid
Chrome 90 degree elbow bidet hose
Automatic power-save mode
Three (3) year limited warranty from Brondell
Having a Brondell Swash in your home will reduce toilet paper consumption by 50 - 100% via the effective cleansing of the warm water wash and optional warm air dryer. In addition, a Swash only uses an average of 3-7 cents of electricity per day - even less when Eco Mode is activated.
Alternate View: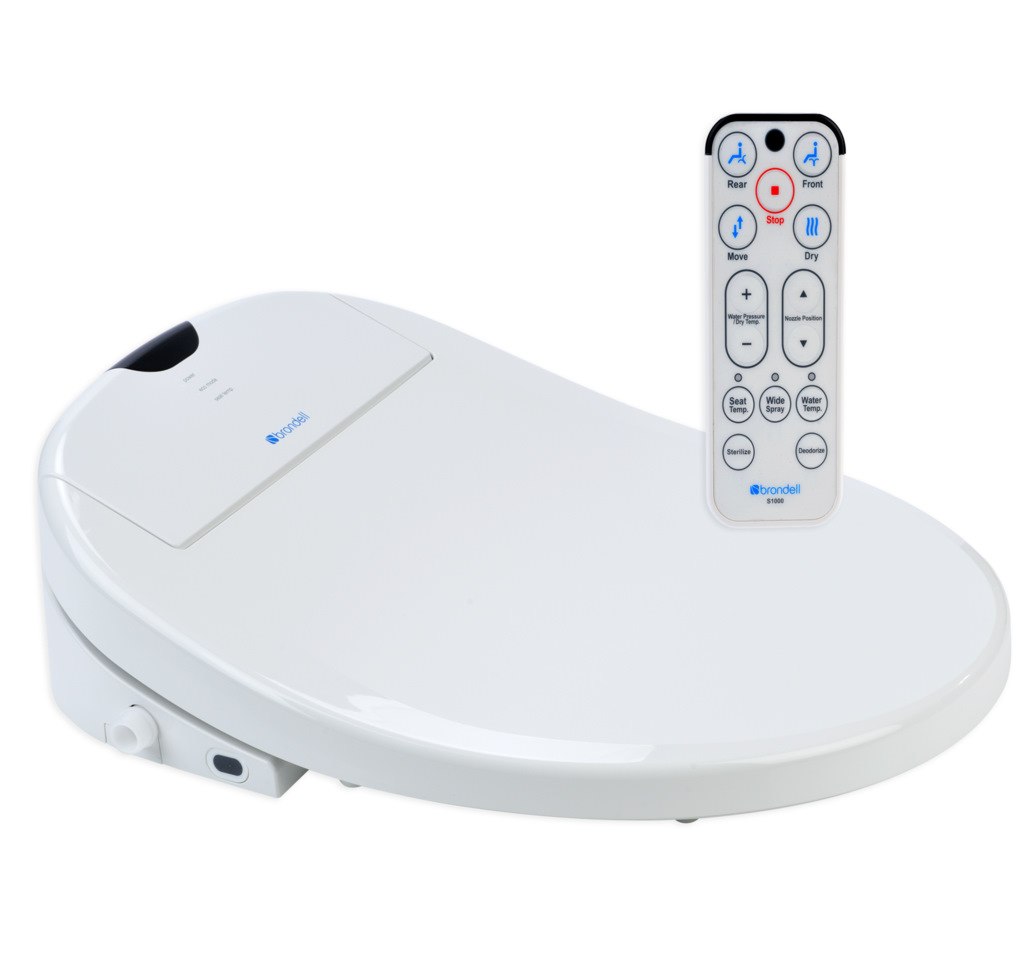 This model (S1000-EW) fits an elongated toilet bowl.