Brondell Swash 900 Bidet Toilet Seat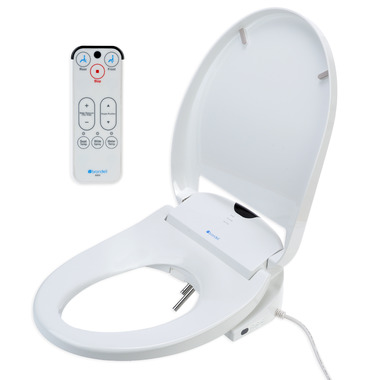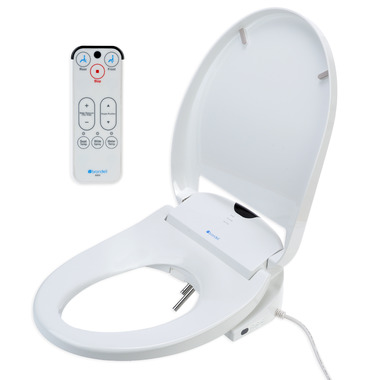 Brondell Swash 900 Bidet Toilet Seat
The Swash line of advanced bidet toilet seats combines the latest innovation and design to bring you a new level of luxury and hygiene. Better than a conventional toilet seat or bidet, the Swash features a heated seat and delivers a warm water wash with temperature, pressure, and nozzle adjustability.
The Swash 900 bidet toilet seat offers premium features at an amazing price. With the convenient wireless remote control, the Swash 900 offers endless warm water washes, adjustable dual stainless steel wash wands, a comfy heated seat and more...
Features:
Posterior and feminine warm-water washes
Twin adjustable stainless steel nozzles
Water and seat temperature settings
Eco-friendly instant ceramic heating system for unlimited warm water
Water pressure controls
Aerated wash spray with width adjustment (3 levels)
Self cleaning nozzles
Intelligent body sensor
Wireless remote control
Stylish design and comfortable heated seat
"Quick Release" for easy seat removal and cleaning
Gentle closing seat and lid
Automatic power-save mode
One (1) year limited warranty from Brondell
Having a Brondell Swash in your home will reduce toilet paper consumption by 50 - 100% via the effective cleansing of the warm water wash and optional warm air dryer. In addition, a Swash only uses an average of 3-7 cents of electricity per day - even less when Eco Mode is activated.
Alternate View: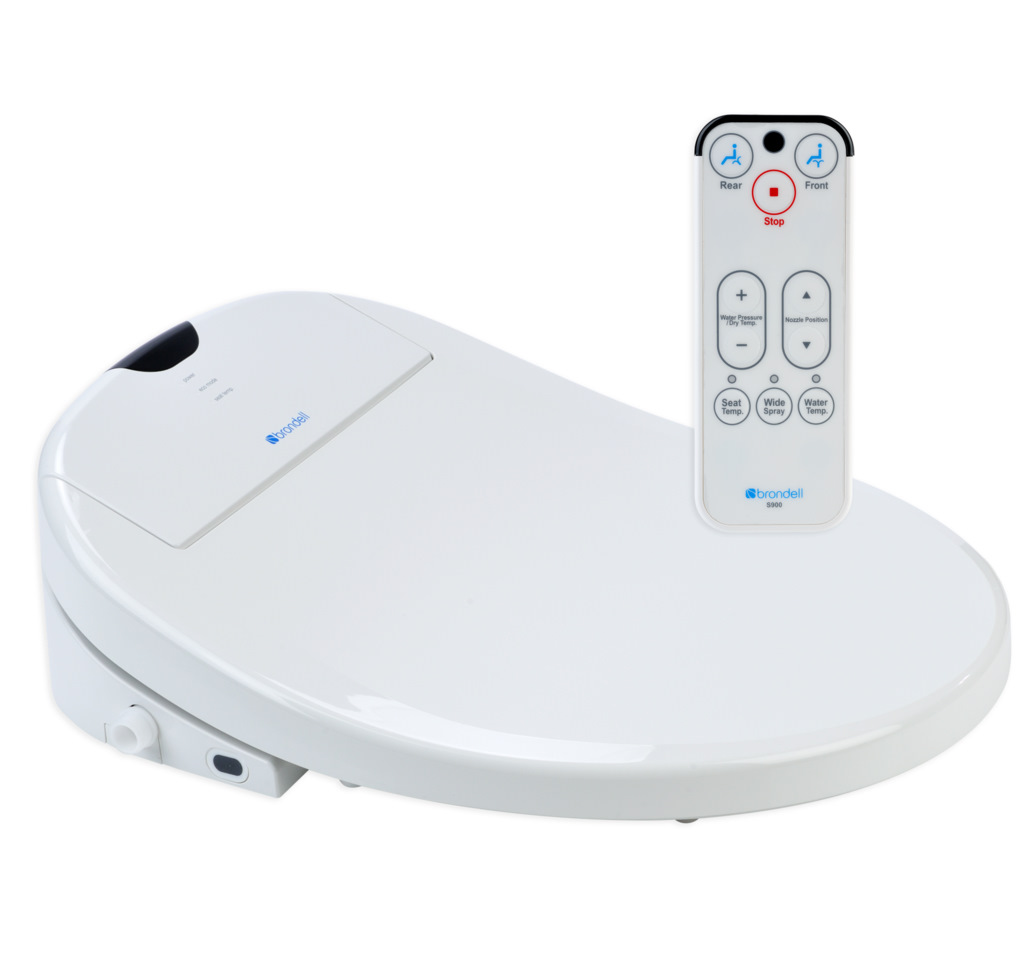 This model (S900-EW) fits an elongated toilet bowl.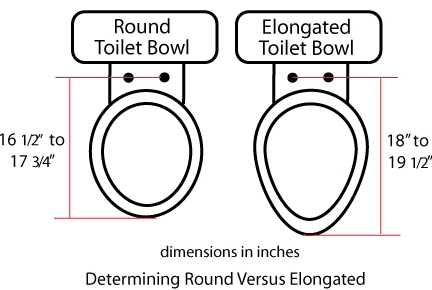 We're sorry, this item is not eligible for Free Samples.
JIAN:
more than a year ago
Absolutely best price can be found anywhere in Canada and shipping is fast! The product is quality made and has all the functions we need. The installation is very easy and I am sure anyone can DIY. One thing is needed to mention, our unit has hung once , but after unplug and replugin, all back to normal. Overall, it is good product and will keep an eye on long term reliability. It comes with 1 year warranty and we have 1 extra year extended via the credit card.
JEAN:
more than a year ago
Brondell Swash 900

I have been using the Swash 900 for about a month so this might be an appropriate time to comment on this product. Firstly the purchasing and delivery process: This can truly be described as seamless and hassle free. Secondly installation: Instructions supplied with the product are clear and precise, any person with a minimum DIY ability can install the product. If no GFCI outlet is conveniently close you may have to employ the services of a qualified person to install an outlet. Hint: Have a small tube of thread sealing compound ready for the plumbing connectors. This works so much better than plumbers tape. Operation: The Swash 900 meets all my expectations and I regret not knowing about this product before. It would be great if the 900 is also available in Ivory or bone color but this is unfortunately only offered in the 1000 model.

Jean L.
Page
1