Broya Turmeric & Ginger Chicken Bone Broth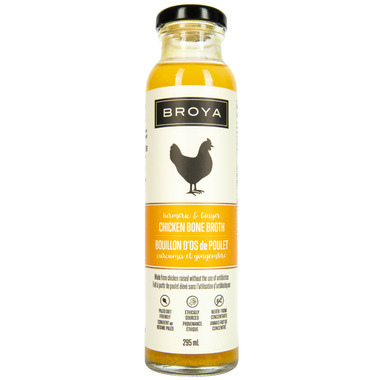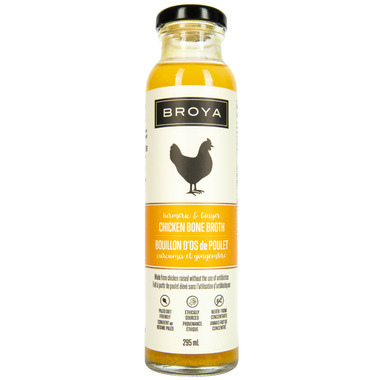 Broya Turmeric & Ginger Chicken Bone Broth
Bone broth is an ancient healing food that is not only delicious but also comes packed with everything your body needs such as digestion and improved energy levels.
Broya Turmeric & Ginger Chicken Bone Broth
is made from free- range organic chicken bones and organic vegetables and spices. The chicken bone broth is simmered for up to 24 hours for a savory, great taste!
Features:
Slowly simmered for 24 hours
Collagen rich protein beverage
Deliciously cooked with organic spices to drink on the go
Free- range organic chicken
Organic vegetables
Paleo friendly
No added sugar
Non- GMO
Gluten free
All natural
Ingredients:
Chicken Broth (Water, Chicken Bones*), Carrots*, Celery*, Onion*, Cider Vinegar*, Garlic*, Sea Salt, Cardamom*, Ginger*, Turmeric*, Black Pepper*, Citric Acid. *Organic.