Broya Sriracha & Chili Chicken Bone Broth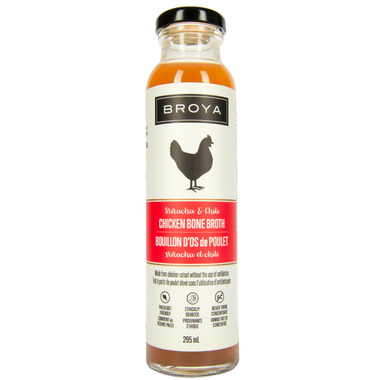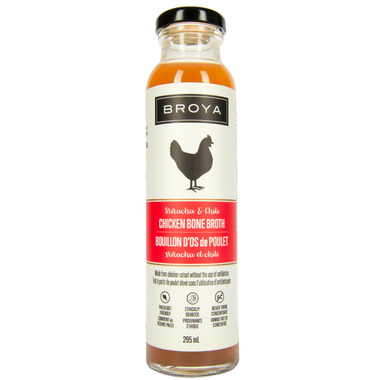 Broya Sriracha & Chili Chicken Bone Broth
With a combination of spices such as sriracha and chili, we want to provide the best chicken broth that combines all the essential needs for your body with a spicy taste. Think of this as grandma's chicken broth with a nice zing! The chicken bones are simmered for several hours to extract all the nutritious collagen protein. This free-range organic chicken bones are sourced from local Canadian farms.
Product Features: Great source of collagen protein
Directions of Use: sip warm, cold, or use it to cook.
Ingredients: Chicken Broth (Water, Chicken Bones), Carrots, Celery, Onion, Cider Vinegar, Garlic, Sea Salt, Smoked Paprika, Garlic Powder, Chili Chipotle, Allspice, Lactic Acid. Organic.