Bucha Sparkling Kombucha Tea Grapefruit Sage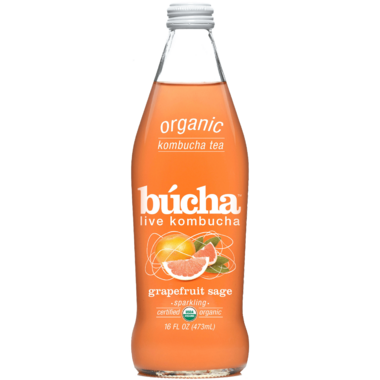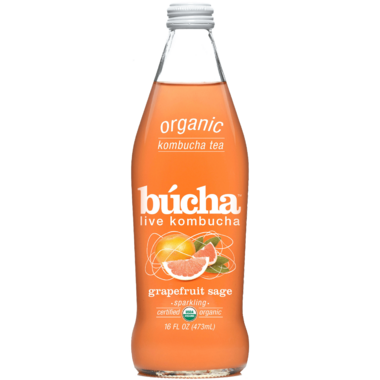 Bucha Sparkling Kombucha Tea Grapefruit Sage
Bucha Grapefruit Sage is the kombucha for grapefruit lovers. The natural, refreshing tang of fresh kombucha is the perfect complement to the vibrant, zesty grapefruit flavors arising from organic pink grapefruit concentrate and natural grapefruit essence. Yet, there's something more…
The 'secret' is a dash of sage oil. The perfume within the grapefruit peel now has a companion: an edge—an earthy herbal essence that carries you from the citrus orchard to the hills beyond.
Features:Ingredients:
Carbonated Water, Organic Live Kombucha (purified water, organic evaporated cane juice, organic white distilled vinegar, organic black tea, kombucha culture), Organic Cane Sugar, Organic Flavour, Organic Black Tea, Organic Fruit & Vegetable Juice for Color, Organic Rebaudioside A (Stevia), Bacillus Subtilis.