Buff Bake Birthday Cake Protein Almond Spread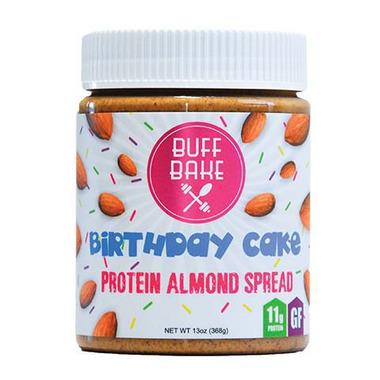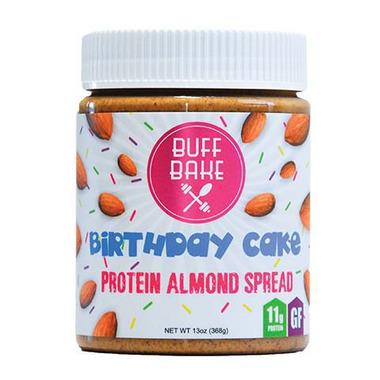 Buff Bake Birthday Cake Protein Almond Spread
Now you can have your cake and eat it too! Using a premium, hormone-free whey protein, this almond spread is packed with 11g of protein per serving – so you can indulge in that cake craving while still getting added nutrients. We think everyday should be celebrated with a little piece of birthday cake!
Features:

11g of protein
Premium, All-Natural Ingredients!
Enjoy with an apple, in a smoothie, oatmeal, or by the spoonful!
Ingredients:
Dry Roasted Almonds
All Natural, Hormone-Free Whey Protein
Natural Flavoring
Organic Coconut Palm Sugar
White Chocolate Chips
Organic Extra Virgin Coconut Oil