Bulletproof
Bulletproof Brain Octane Medium Chain Trigylcerides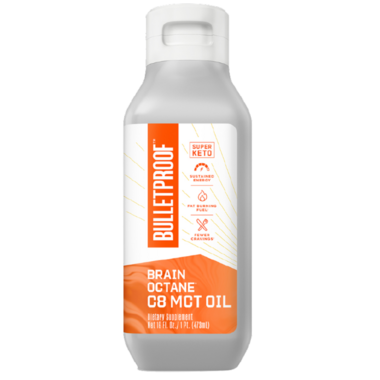 Bulletproof
Bulletproof Brain Octane Medium Chain Trigylcerides
Description
Bulletproof® Brain Octane™ is a medium chain triglyceride (MCT), which comes from the heart of the coconut. Energy from quality fats, rather than sugar.
Directions: Add 1 tsp to a warm beverage (eg, coffee or tea) or with a meal, 1-2 times per day.
Ingredients: Modified coconut oil (medium chain triglycerides)

Does not contain any dairy, egg, sugar, corn, yeast, wheat, soy, gluten, artificial flavors, or preservatives.
Shipping & Returns