Calcium Sandoz Gramcal for Oral Solution
1000 mg
20 Effervescent Tablets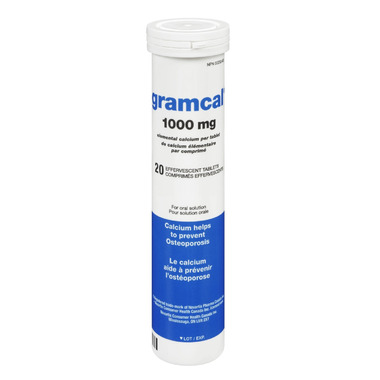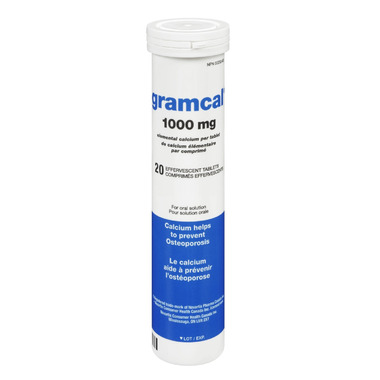 Calcium Sandoz Gramcal for Oral Solution
1000 mg
20 Effervescent Tablets
Calcium helps to prevent bone reduction and osteoporosis, and is a factor in the maintenance of bones and teeth, especially in infancy and childhood.

Each tablet contains 1000 mg elemental calcium (as calcium lactate gluconate and calcium carbonate)

Dosage: Completely dissolve 1 tablet in a glass of water or fruit juice. Adults and children 6 years and over: 1 tablet daily.

Cautions: Avoid using two hours prior or until four hours after taking other medications.

Non-medical Ingredients: Aspartame, citric acid, orange flavour, polyethylene glycol, sodium hydrogen carbonate.
Dosage: 1000 mg