Canadian Heritage Organics 100% Pure Organic Maple Syrup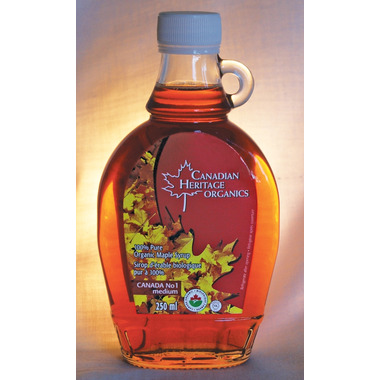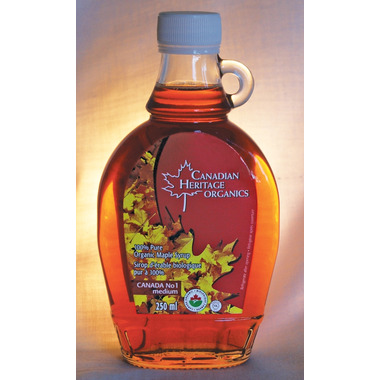 Canadian Heritage Organics 100% Pure Organic Maple Syrup
Generally speaking, the darker the colour, the stronger the flavour. Once manufactured, maple syrup is graded by producers to meet federal standards. Grades refer to the colour and flavour of the syrup and the grades of maple syrup are:
No. 1 – Extra Light, Light, or Medium
No. 2 - Amber
No. 3 - Dark
Light Maple Syrup is obtained at the beginning of the production season when the temperature change between night and day is extreme. Light Maple Syrup is considered the highest quality, with a delicate taste and light colour. Medium Maple Syrup is acquired in mid season, when temperature changes are moderate. Dark Maple Syrup is achieved at the season end when temperature changes are very slight.
Maple syrup doesn't have to be for just pancakes and waffles. Learn how to make pumpkin maple butter and other scrumptiously healthy slow cooker recipes from scratch on our blog, The Well!
All Canadian Heritage Organics products are Certified Organic by Ecocert Canada as well as certified Kosher by Montreal Kosher.
Canadian Heritage Organics products have three generations of Quebec organic farming craftsmanship in the Appalaches region where the mineral content of the soil is of the richest available in nature, guaranteeing the highest quality Organic Maple Syrup possible. The sap is collected from the Maple Sugar tree (acer saccharum) using the traditional farming method, as well as the pipeline method.