Carina Organics Dandruff Flake Removal Shampoo Unscented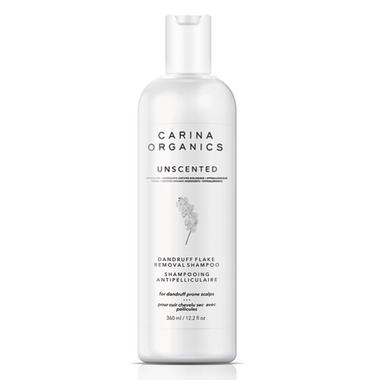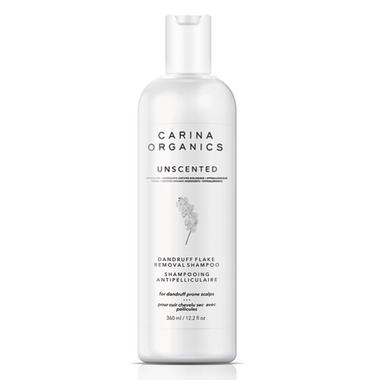 Carina Organics Dandruff Flake Removal Shampoo Unscented
A daily moisturizing, dandruff flake removal shampoo formulated with natural and certified organic plant, vegetable, flower and tree extracts. Cleanses hair and scalp, lifts and removes dead, flaky dandruff scale and replenishes your scalp with essential moisturizing nutrients.
Features:
Synthetic Free
Hypoallergenic
Cruelty Free
Vegan
100% Biodegradable (safe in rivers, lakes and oceans)
Paraben Free
Soy Free
Gluten Free
Dye Free
Directions:
Apply and massage evenly into wet hair. Rinse thoroughly.
Ingredients:
Filtered Aqua, Cocos nucifera (coconut) oil, Elaeis guineensis (palm) oil, Glycerin, Pinus banksiana (pine) extract, Matricaria chamomilla (chamomile) flower extract, Urtica dioca (nettle) leaf extract, Taraxacum officinale (dandelion) leaf extract, Trifolium pratense (clover) flower extract, Acetic Acid (Apple Cider Vinegar).





Giselle:
a few months ago
Love it! The short ingredients list is why I decided to try it. Also, I like that it is unscented and won't be mixing scents with the other products I put in my hair after. Works great, feels like it refreshwe your scalp and hair! Definitely buying more when this one starts to run low.
Ali:
a few months ago
I love the ingredients in this shampoo and the fact that it is truly unscented - it smells like nothing! I do not wash my hair often because with thick curly hair that doesn't get greasy, my hair does better without shampoo. I bought this for use about every 2 weeks to help soothe my scalp and get out all of the oil from the coconut oil hair masks that I do occasionally. Pleased to say that it got out all the oil and left my scalp flake free and itch free!
Page
1