Carlson Norwegian Cod Liver Oil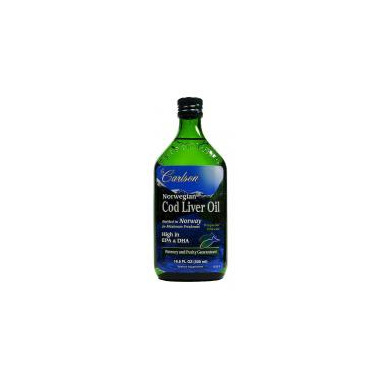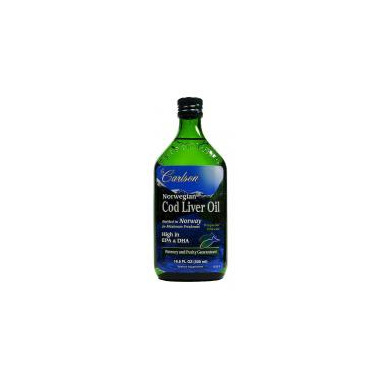 Carlson Norwegian Cod Liver Oil
From the deep, unpolluted waters near Norway, Carlson brings you the finest cod liver oil which is naturally rich in Vitamin A, Vitamin D3, EPA and DHA. Only cod fish caught during the winter and early spring are used, as the liver oil content is highest at this time of year. The oil is separated from the liver tissues without the use of chemicals. To ensure freshness of Carlson Norwegian Cod Liver Oil, the air inside the glass bottle has been replaced with nitrogen.
Natural vitamin E is added to the cod liver oil to protect the freshness of the EPA and DHA both within the bottle and our bodies. Vitamin E prevents oxidation of polyunsaturated oils.
This product is regularly tested (using AOAC international protocols) for freshness, potency and purity by an independent, FDA-registered laboratory and has been determined to be fresh, fully potent and free of detectable levels of mercury, cadmium, lead, PCB's and 28 other contaminants.

Supplement Facts (per 1 tsp):
Calories - 45
Calories from fat - 45
Total Fat - 5 g
Saturated fat - 1 g
Cholesterol - 20 mg
Vitamin A - 850 IU
Vitamin D - 400 IU
Vitamin E - 10 IU
Omega-3 Fatty Acids - 1100 mg
DHA - 500 mg
EPA - 400 mg
ALA - 40 mg
100% Norwegian Cod Liver Oil - 4.6 g

Victoria:
more than a year ago
This is perfect if you don't believe in the gel capsules. My kids and I consume this daily to help with an extra boost of Vitamin A and D. Especially during the winter months. This tastes like pure Cod Liver Oil so if you don't like the taste you can take it with a bit of honey. Best Cod Liver Oil I've ever used.
Page
1