Celestial Seasonings Cinnamon Apple Spice Tea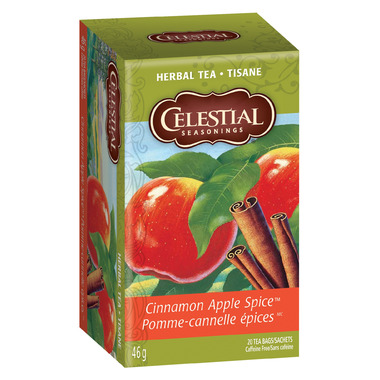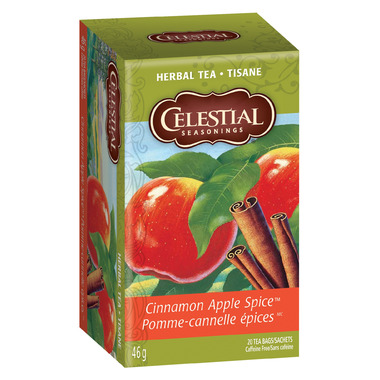 Celestial Seasonings Cinnamon Apple Spice Tea
The all-American flavor of apples and cinnamon in this deliciously comforting herbal tea is actually a product of global collaboration, with spicy Vietnamese cinnamon and a lively tang from Thai and Chinese hibiscus. Cinnamon is an ancient spice, and was often presented to monarchs and other leaders as a highly valued gift. Its piquant flavor is the perfect complement to the sweetness of juicy red apples in Cinnamon Apple Spice herbal tea.
100% Natural
No artificial colors or preservatives
Naturally Caffeine Free
Zero calories
Gluten Free

Ingredients: Dairy Cinnamon, hibiscus, chamomile, roasted chicory, orange peel, roasted carob, natural cinnamon flavor, natural apple flavor and other natural flavors (contains soy lecithin).


This product is naturally caffeine free.