Celestial Seasonings Madagascar Vanilla Rooisbos
African Red Herbal Tea
20 Count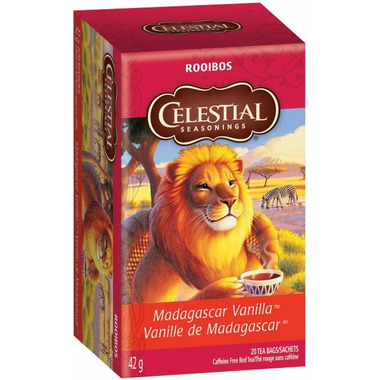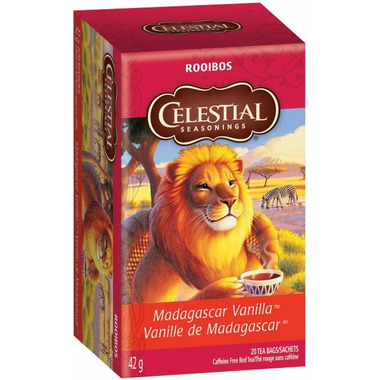 Celestial Seasonings Madagascar Vanilla Rooisbos
African Red Herbal Tea
20 Count
Authentic rooibos tea with rich vanilla flavor for a sweet twist on your everyday red tea blend.
Celestial Seasonings Rooibos Teas are caffeine-free with a pleasing sweetness and distinctive taste, making them a perfect choice any time of day. Traditional African flavours; they infuse their red teas with flavors that are native to Africa – including vanilla, pomegranate and savory spices. Rejuvenating and caffeine free; their Rooibos blends have an invigorating taste that'll open your eyes – but since they're caffeine free, you won't have to keep them open all night.
Ingredients:
Rooibos, natural French vanilla flavor and vanilla bean.