Celestial Seasonings Madagascar Vanilla Red Tea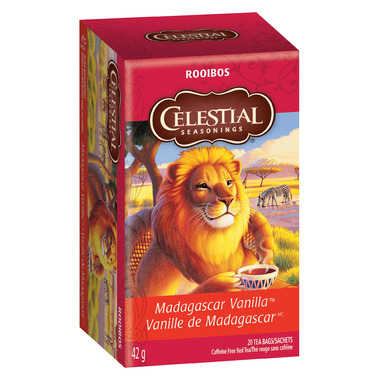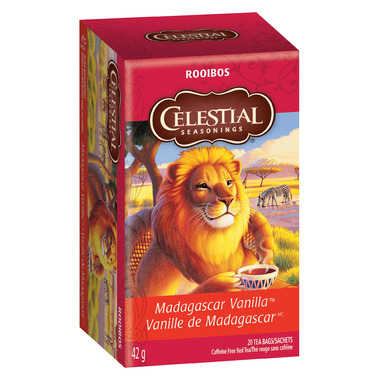 Celestial Seasonings Madagascar Vanilla Red Tea
Located off the southeastern coast of Africa, the island of Madagascar increasingly relies on agriculture as a source of economic growth. Indeed, Madagascar is the world's largest producer of vanilla and is responsible for more than half the global export market for the extract. Rooibos (Afrikaans for "red tea") is an herb tea made from the foliage of a hardy shrub grown only in South Africa's Cederberg mountains. Madagascar Vanilla Red blends 100% natural vanilla with mellow rooibos to make a smooth, satisfying brew.
100% Natural
No artificial colors or flavors
Zero calories
Gluten Free

Ingredients: Rooibos, natural French vanilla flavor and vanilla bean.


This product is naturally caffeine free.