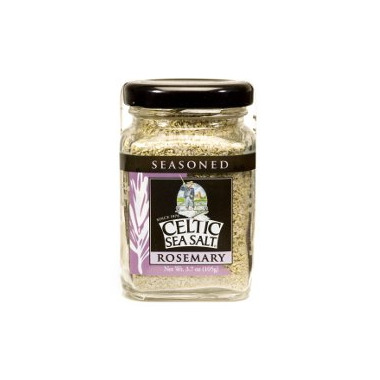 Description
Organic Rosemary Seasoned Celtic Sea Salt Blend

Rosemary Salt is a versatile, classic, savory herbal flavoring that is perfect rubbed on alone, used in an oil-based marinade, or with a butter paste for poultry, beef, or pork. Use as an everyday addition to egg dishes or roasted vegetables, or during the holidays with poultry and stuffing to bring a wonderful aroma to your cooking. Whether you're trying to impress dinner guests or to just enjoy nuanced gourmet flavors, you can't miss with organic Seasoned Rosemary Celtic Sea Salt!

Ingredients: Celtic Sea Salt, Certified organic rosemary, and certified organic rosemary essential oil.

Highlights

Shipping & Returns