Charmin Ultra Soft Bathroom Tissue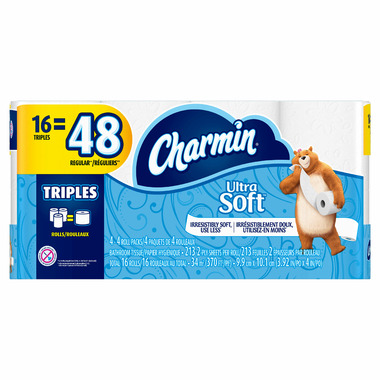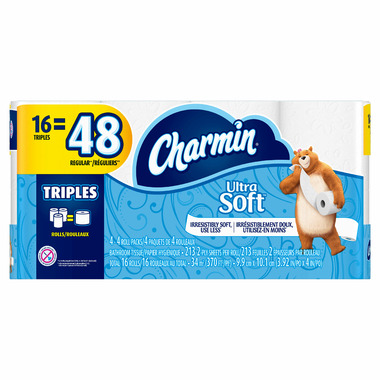 Charmin Ultra Soft Bathroom Tissue
Charmin Ultra Soft is Charmin's softest toilet paper ever so it is harder than ever to resist! It is 2X more absorbent and you can use less versus the bird brand 1-ply. Also, Charmin Ultra Soft toilet paper is 2-ply and septic-safe. We all go to the bathroom, those who go with Charmin Ultra Soft toilet paper really Enjoy the Go!

Features:
Pack contains 16 Rolls (213 sheets per roll) of Charmin Ultra Soft Toilet Paper
1 Charmin Triple Roll = 3 Regular Rolls based on number of sheets in Charmin Regular Roll bath tissue
Charmin's softest 2-ply toilet paper ever made
The softer way to get clean and use less vs. the bird brand 1-ply
Irresistibly soft toilet paper
Clog-safe and septic-safe
Package contains 16 Triple Rolls = 48 Single Rolls.