Cherry Bay Orchards Montmorency Tart Cherry Concentrate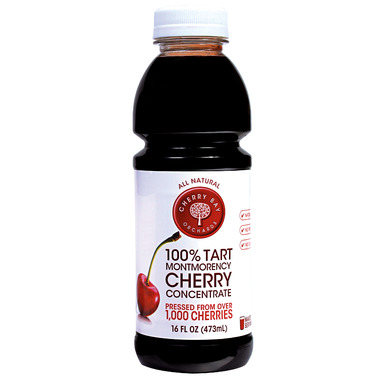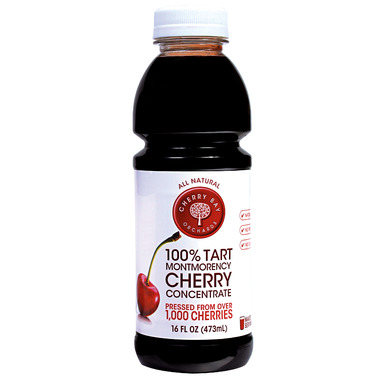 Cherry Bay Orchards Montmorency Tart Cherry Concentrate
Research indicates that cherry concentrate products supports muscle recovery, joint health, heart health, and sleep. This Cherry Bay Orchards 100% Tart Montmorency Cherry Concentrate is all natural, GMO Free, Gluten Free, and Kosher certified.

Directions: Mix with water to create a tart cherry juice, or mix with any beverage. Recommend to drink 6-8 ounces of juice daily as part of your daily routine.

Ingredients: Montmorency tart cherries

All Natural, Gluten Free, No Sugar Added, No Preservatives.