Chickapea Pasta Organic Chickpea & Lentil Vegan Mac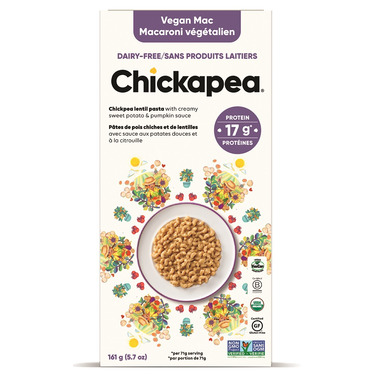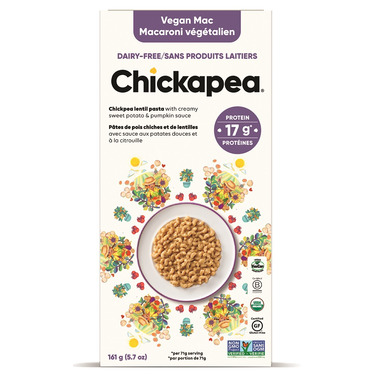 Chickapea Pasta Organic Chickpea & Lentil Vegan Mac
Chickpea lentil pasta with creamy sweet potato and pumpkin sauce. Full of protein, fibre, nutrients and flavour, there's not a healthier way to enjoy this favorite comfort food!
Features:
Certified Organic
The pasta is made with only two ingredients
100% Dairy-free
Complete Protein: 17g
Certified Gluten Free, Non-GMO, Vegan & Kosher
Sauce made with Sweet Potato & Pumpkin
Creamy, delicious and entirely plant-based!
Ingredients:
Chickapea Pasta (Organic chickpea flour, organic lentil flour), Vegan seasoning (organic pumpkin powder, organic sweet potato powder, organic tapioca starch, organic cauliflower powder, sea salt, organic nutritional yeast, organic paprika, organic onion powder, organic garlic powder).