Chuck Hughes Vegetable Farmer's Mild Antipasto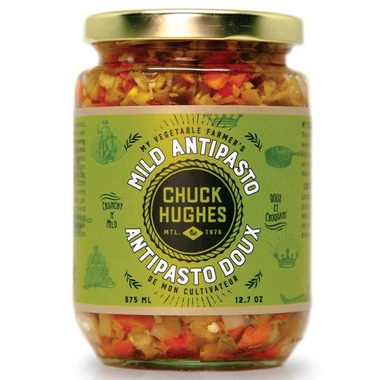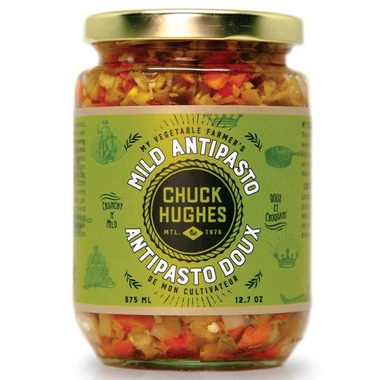 Chuck Hughes Vegetable Farmer's Mild Antipasto
This mild antipasto is THE BEST! Use it on everything from eggs to pizzas and even on fish or steak. Seriously, it's addictive!
Features:
Product of Quebec, Canada
Made from domestic and imported ingredients
Ingredients: Mixed vegetables (sweet peppers, eggplant, cauliflower, celery, carrots, olives, cucumber, onions, fennel, capers, green tomatoes), canola oil, spices, salt, vinegar, acetic acid, sodium benzoate, sulphites, calcium chloride.