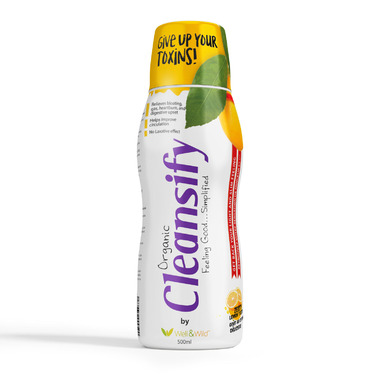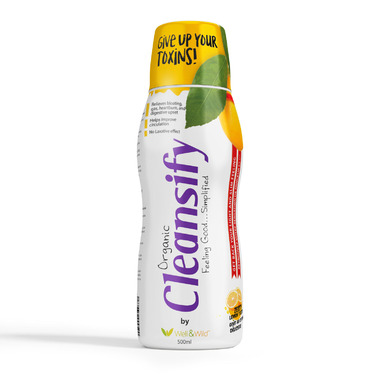 Feeling good...Simplified!
Cleansify is an effective natural tonic that reduces bloating, digestive upset, heart burn and gas. It will also help improve your circulation! Good health begins within the stomach. Early signs of health problems can start with stomach issues such as bloating,upset stomachs, and gas. Detoxing with Cleansify can help to resolve these issues and keep you feeling your best!

Features:
Relieves bloating gas, heart burn, digestive upset
Helps improve circulation
Alkalizes the body
No laxative effect
How to Use: Take twice daily for best results.
Medicinal Ingredients:
Each 15 ml contains Org. Ginger (Zingiber officinale), Root Ext. [4:1] 368.75 mg [Equivalent to 1475 mg of dried crude herb] Org.Cayenne (Capsicum annuum), Dried Fruit 316.67 mg Org.Milk Thistle (Silybum marianum), Seed Ext. [4:1] 25 mg [Equivalent to 100 mg of dried crude herb]

Non-medicinal Ingredients:
Organic Blue Agave (sweetener), water, Organic lemon juice concentrate, potassium sorbate, natual grain alcohol.