Clearasil Ultra Deep Pore Cleansing Pads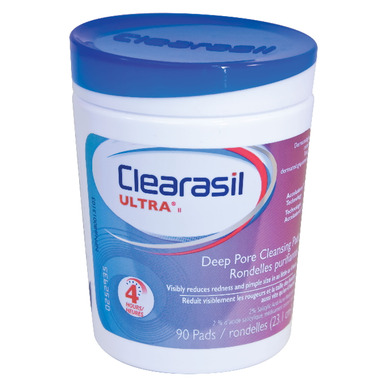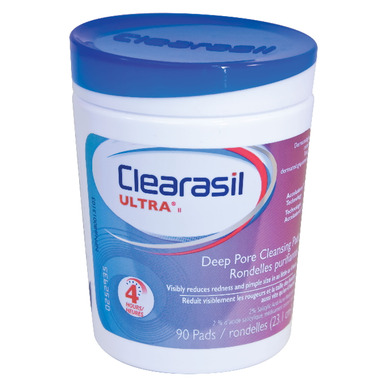 Clearasil Ultra Deep Pore Cleansing Pads
Cleanses, exfoliates and treats fast. With AcceladermTM technology Clearasil actives work with the skin to open up blocked pores, delivers max strength active deep in to the pores, to treat pimples - fast! Dermatologist tested. Also available Ultra Rapid Action face wash.

Chemical Name: Salicylic acid 2%

Ryan:
more than a year ago
Absolutely amazing! 25 years of Acne and now my face is COMPLETELY clear. This is just one part of my regiment that finally clicked, but of the 6 products I use, I rate this one 1st or 2nd most important. The regular Clearasil pads did not work for me. Tough acne problems only use Clearasil ultra. I use 5-6 pads a day in combination with a scrub and benzoyl peroxide wash. Thank You, Cleasil!
Page
1