Clef des Champs Arnica Tincture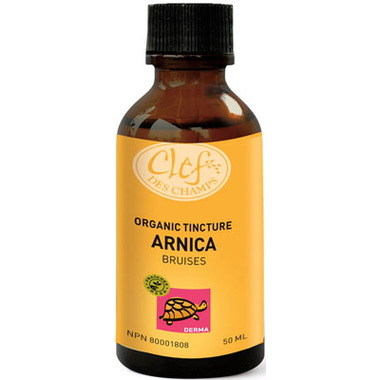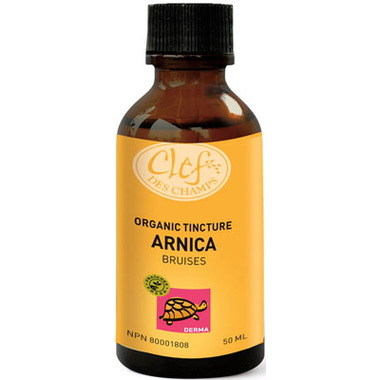 Clef des Champs Arnica Tincture
Plant tinctures are concentrated extracts prepared in alcohol. Clef des Champs takes the greatest care in their manufacture, using only fresh plants from their own organic gardens, harvested at the height of their potency. They only use the most active parts of the plant and transform them immediately in their workshops and they only use certified organic grain alcohol, a traditional solvent for this type of preparation. Used in the right proportions, alcohol is the most potent solvent known, as well as being the most appropriate and flexible. Tinctures are easily prepared and transported, act rapidly and will keep for a number of years.
Purposes:
Traditionally used to help relieve pain and/or inflammation in muscles and joints (e.g. sprains, bruises, joint pain).
Each mL of Nettle contains:
Arnica fresh organic flowers
Arnica montana 276 mg 1:3
Non medicinal ingredient:Adults and children (12 and older):
Apply on the affected area diluted with 3 parts water, as needed. External use only.
Consult a health care practitioner if symptoms persist or worsen. Do not apply to broken skin. Do not apply near or on the nipple if you are breastfeeding. Do not use if you are allergic to plants of the Asteraceae family. Hypersensitivity has been known to occur; in which case, discontinue use.