Clef Des Champs Organic Chaste Tree Tincture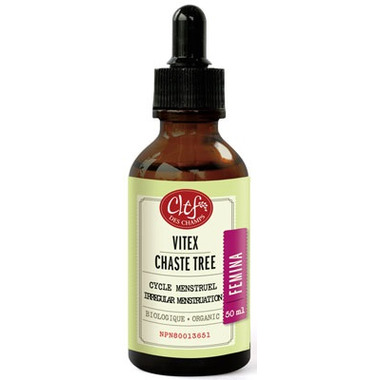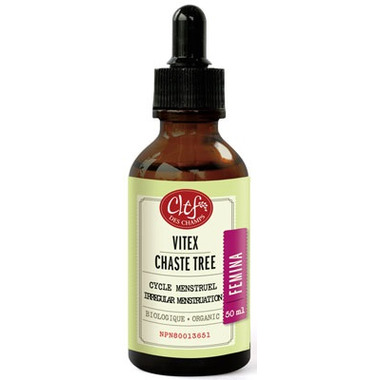 Clef Des Champs Organic Chaste Tree Tincture
Clef Des Champs Organic Chaste Tree Tincture is traditionally used in Western herbalism as a hormonal tonic and to relieve discomfort associated with menopause.
Benefits:Ingredients:
Each ml contains
Chaste tree organic (Vitex agnus-castus) tincture 1:4 equivalent to 225 mg of dried berries
Non-medicinal ingredient:
Organic 65% alcohol.
Directions:
Adults: 1.5 ml (30 drops), twice a day.
Cautions:
Do not take with dopaminergic or progestogen drugs. Consult a health care practitioner if symptoms persist or if taking oral contraceptives. Consult a health care practitioner prior to use during the first trimester of pregnancy; otherwise, do not use during pregnancy.