Clek Foonf Convertible Car Seat Mammoth Wool
100% Merino Wool | 2018 Model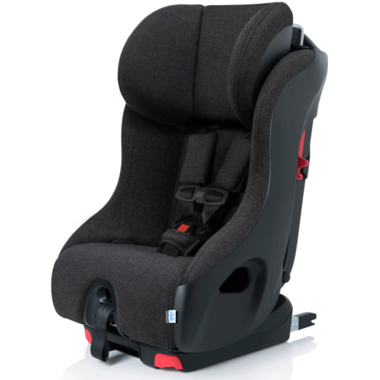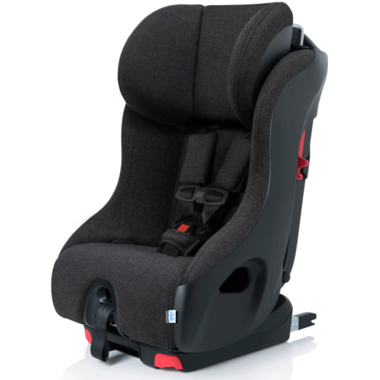 Clek Foonf Convertible Car Seat Mammoth Wool
100% Merino Wool | 2018 Model
The Clek Foonf is the mother of all car seats. Its patented REACT (Rigid-LATCH Energy Absorbing Crumple Technology) safety system revolutionizes forward-facing safety by significantly reducing the forces transmitted to the child in a collision, and delivering 'rear-facing like' safety performance.
Foonf offers an industry-leading extended rear-facing use up to 40 lb., complete with a steel anti-rebound bar for enhanced safety performance. And, its tank-like construction features a complete metal substructure, dual layers of energy absorbing foam and adjustable structural headrest for advanced side impact protection. Innovative convenience features like rigid-LATCH makes proper forward-facing installation effortless. At less than 17 inches, it makes 3-across installation possible in most vehicles.
The Mammoth fabric option from Clek is made from ethically sourced, 100% Australian Merino wool, with no-added flame retardant.
2018 Model
Besides being naturally flame-retardant, wool provides the following additional benefits:
Body-temperature regulating
Naturally hypoallergenic
Breathable
Odour resistant
Luxuriously soft
Revolutionary Forward-Facing Performance:
The Rigid-LATCH system makes proper forward-facing installation effortless, allowing you to remove and install your seat in seconds and with peace of mind. With automotive-inspired REACT (Rigid Latch Energy-Absorbing Crumple Technology) safety technology, the Foonf convertible car seat reduces the forces transmitted to a child in a collision using aluminum honeycomb deformable cores integrated into the seat base

Built Like a Tank:
Clek built the Foonf convertible car seat to look and feel like real vehicle seats providing a solid feel when the seat is installed in your vehicle. Each seat is built with a solid metal substructure with inner and outer energy-absorbing foam layers and an adjustable structural headrest for maximum side impact protection
More Room to Fit 3-Across:
The Clek Foonf convertible car seat's compact design provides space that makes 3-across seating possible. With a best-in-class car seat width under 17 inches, the compact design fits those difficult center seating positions
Rear and Forward Facing For Longer:
The Foonf convertible car seat is designed to international best practices for extended rear-facing use up to 40 pounds, and comes standard with a steel anti-rebound for enhanced rear-facing safety performance. Add the Infant-thingy accessory to use this car seat with a newborn.
Rigid Sub-Structure
Foonf is reinforced by a steel and magnesium sub-structure.

Advanced Side Impact Protection
Energy-absorbing foam-lined Headrest connected to frame using steel rods provides maximum head protection in a side-impact collision. Foam layers on both the inside and outside of the frame protect your child by absorbing energy in a side-impact collision, resulting in less force directly upon your child.

Anti-Rebound Bar
In Rear-Facing mode, Foonf's Anti-Rebound bar improves stability by limiting rotation of the child seat, helping protect your child's head from impact in the case of a collision.

Smooth Recline
Foonf includes an easy-to-engage, smooth recline function, making each ride more comfortable.
infant-thingy
Infant insert designed to accommodate a child in rear-facing and weighing between 5–22 lb in a Clek Foonf and Fllo convertible seat. Sold separately.

The Revolutionary REACT™ Safety System
The REACT™ Safety System integrated into every Foonf child seat protects your child much like the crumple zones in the cars we drive — one of the most effective innovations in automotive safety.In a collision, the vehicle comes to an abrupt stop, but the child continues to move at the same speed. The less time that it takes for the child to come to a complete stop, the higher the forces exerted on the child. The REACT Safety System allows that sudden change in momentum to happen over a longer period of time through a series of controlled events. Foonf is designed to ride down the collision crumpling the aluminum honeycomb and absorbing energy from the collision resulting in less force transferred to the child.

NCAP Tested
Foonf is crash tested to NCAP, which simulates forces experienced in extreme collisions.

Approved for use in Aircraft.

Seat Dimensions and Weight:
Seating Depth 12.5 in.
Seating Height 21.5–26 in.
Harness-Slot Height 8–17 in.
Width 13-17 in.
Fore-Aft Measurement in Rear-Facing 33 in.
Height Measurement in Rear-Facing 25.5–28.5 in.
Height Measurement in Forward-Facing 28–32.5 in.
Seat Weight in Forward-Facing 33 lb