Cocobelt Car Seat Carrier Strap Black & Grey
Cocobelt cares how you carry - With Cocobelt you can comfortably carry your baby car seat around without pain or cramping. The Cocobelt is easy to attach, adjustable, safe and suitable for any baby car seat brand. Cocobelt can be worn on both sides.
If you own a baby car seat, you know how often you use it for short or longer walks and how heavy and tiring that is. Every day, you carry it to and from your car, to the babysitter, day care, bringing and picking up your other child(ren) to and from school, quickly walking into a store, and even on vacation at the airport and on the beach. The weight on your arms and the impaired freedom of movement is something every parent recognizes.
The solution? Cocobelt.
Want to make all those situations a lot more comfortable? You can, with the Cocobelt.
Features:
Heavy and painful carrying becomes comfortable wearing with ease.
Safety, of course, was Cocobelt's primary concern. Therefore, the click-buckle of Cocobelt has been extensively tested by Bureau Veritas and the Cocobelt has a CE certification.
The Cocobelt is very quickly and easily attached and used.
Safe and beautifully designed!
Don't you want to show off your baby? The same goes for the Cocobelt.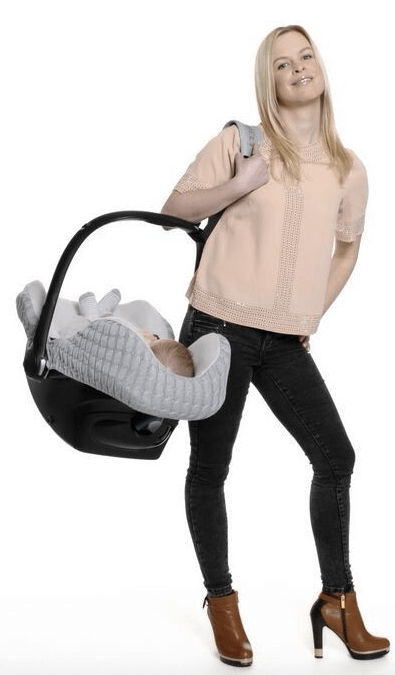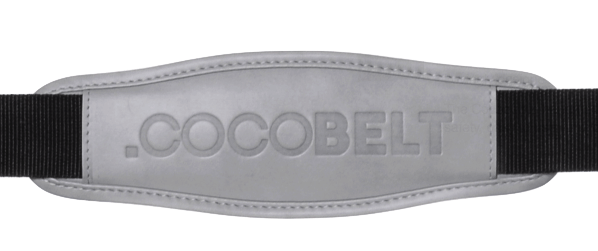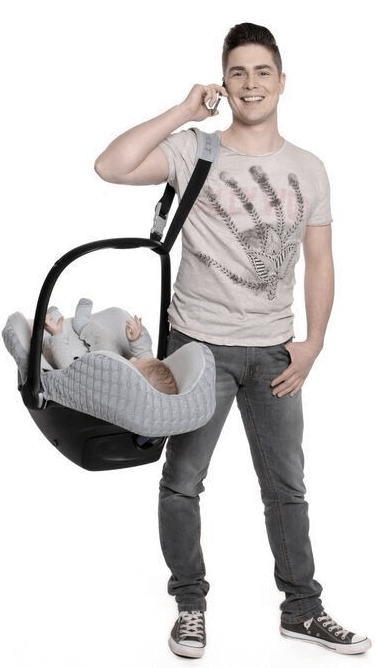 Similar Car Seat Accessories & Toys