Coricidin II Decongestant Free Cough and Cold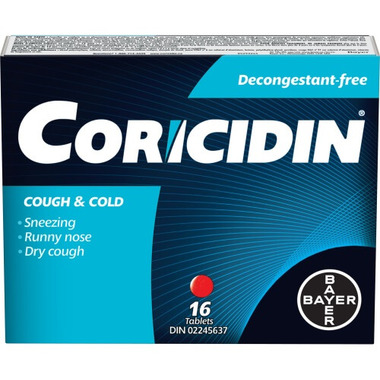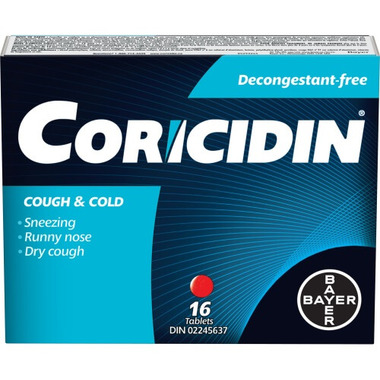 Coricidin II Decongestant Free Cough and Cold
- Max: 2
- We're sorry, this product is no longer available!
- Shop for other products in: Cold & Flu Medicine

Still can't shake that cough?
Coricidin Cough & Cold provides temporary relief of cold symptoms without the use of decongestants.
Symptom relief associated with cough & cold symptoms:

Dry cough
Runny nose
Sneezing
Dosage: Adults and children over 12 years of age: 1 tablet every 6 hours, not to exceed 4 tablets per day.
This product is not suitable for use by children under 12 years of age.

Active Ingredients:
Chlorpheniramine maleate … 4 mg
Dextromethorphan hydrobromide … 30 mg
Please refer to the package for additional information.


Chemical Name: chlorpheniramine maleate, dextromethorphan hydrobromide.