Crane Cool Mist Sheep Humidifier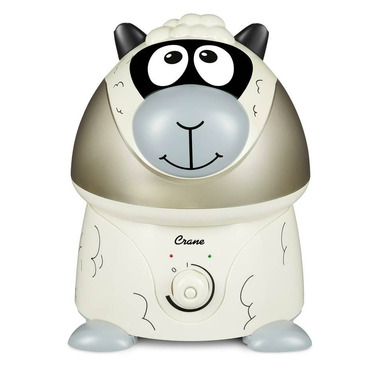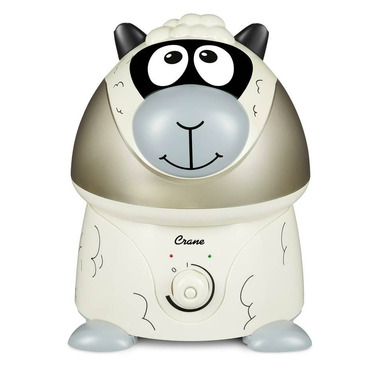 Crane Cool Mist Sheep Humidifier
Crane Cool Mist Adorable Sheep Humidifier features a 1 gallon (3.78 L) ultrasonic humidifier can produce up to 2.1 gallons (8 L) of moisture a day . This moisture can help relieve your child's nasal congestion, dry cough, and sinus irritation, so they can breathe easier for a good night's sleep.
Features:

Increases air moisture for easier breathing and a good night's sleep
Clean Control Antimicrobial Material in the base is proven to help reduce mold and bacteria growth up to 99.96%
Removable 3.78 L (1 gallon) tank can easily be filled in most bathroom sinks
Runs whisper quiet up to 24 hours
Auto Shut Off Sensor turns humidifier off automatically when tank is empty
Adjustable humidity output control
Does not require a filter
Note: Use only clean, cool tap water to fill the tank. Filtered or distilled water is
recommended to avoid white dust if tap water is too hard. Or you can purchase the Crane Demineralization Filters - sold separately. Do NOT use hot water.
Deirdre:
more than a year ago
We got this for our 10 month old during the dry winter months. It's cute and quiet. It needs filling frequently but needs to be rinsed and cleaned anyway. The lights are bright on it(green for on and red when it's out of water) so in the dark it's lighting up the whole room, but we covered them with fabric tape and you can't see them now. We are happy with it so far!
Page
1