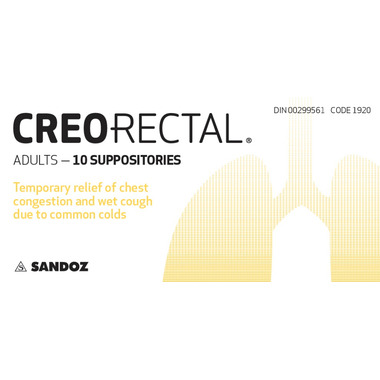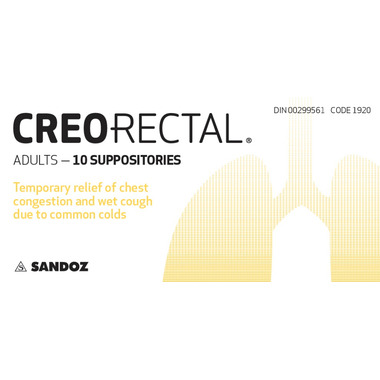 Creo-Rectal Adults is for a temporary relief of chest congestion and wet cough due to common colds.

How to Use: Adults (19 years and over): 1 suppository morning, noon and night. Do not use longer than 3 days. Acute cases: up to 6 daily. Remove suppository from packaging and insert into the rectum.

Medicinal Ingredients: guaiacol carbonate 600 mg, camphor 5 mg, diphenylpyraline hydrochloride 1.5 mg.

Nonmedicinal Ingredient: hard fat.

Warnings: Keep out of reach of children. Do not use in patients with a history of epilepsy or febrile convulsions, or with a recent history of anorectal lesions. Read the complete instructions in package prior to use and follow them all. Please read other important warning information in the package insert, inside the box.