Crofter's Organic Apricot Just Fruit Spread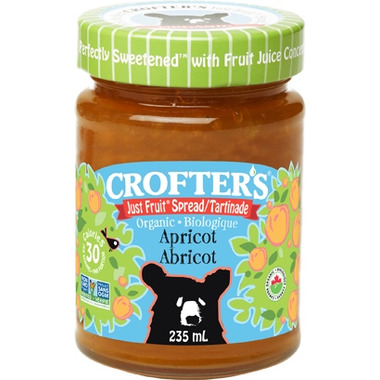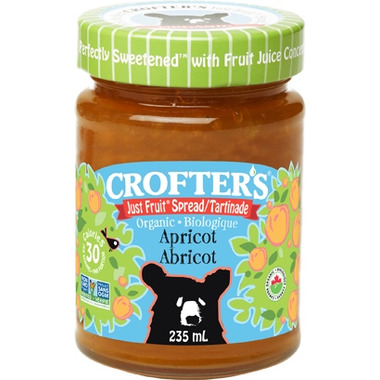 Crofter's Organic Apricot Just Fruit Spread
Naturally rich in vitamin A, healthful apricots have been cultivated and enjoyed for thousands of years. From growers able to supply Crofter's with light-coloured, slightly tart fruits. While there are instances in life when a pink or red blush is desired, when it comes to apricots it's a green blush that makes the best fruit spread.
Crofter's Just Fruit spreads contain only 44% sugar. The sugar used in these spreads comes from white grape juice concentrate instead of the fair trade cane sugar used in their Premium Spreads. The spreads contain fewer calories per serving than other jams and preserves.
Features:
Certified Organic
Non-GMO Project Certified
Vegan
Gluten Free
Ingredients:
Concentrated Organic Grape Juice, Organic Apricots, Natural Apple Pectin, Ascorbic Acid (Vitamin C), Citric Acid.