Crofter's Organic Black Currant Just Fruit Spread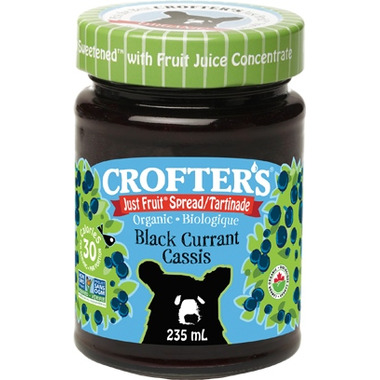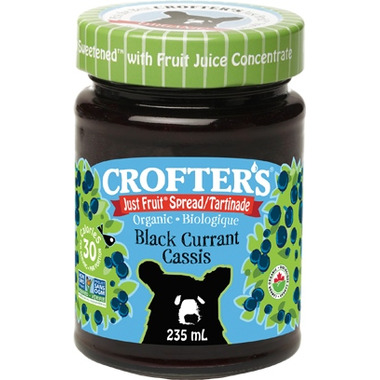 Crofter's Organic Black Currant Just Fruit Spread
Fragrant black currants, better known in France as "cassis," have a distinct, tart flavour. This European shrub berry is uncommon to North America, but once you've enjoyed a warm, buttery biscuit lathered with Black Currant Fruit Spread, it'll be your new favourite. These deep purple berries are laden with polyphenols and vitamin C.
Crofter's Just Fruit spreads contain only 44% sugar. The sugar used in these spreads comes from white grape juice concentrate instead of the fair trade cane sugar used in their Premium Spreads. The spreads contain fewer calories per serving than other jams and preserves.
Features:
Certified Organic
Non-GMO Project Certified
Vegan
Gluten Free
Ingredients: Concentrated Organic Grape Juice, Organic Black Currants, Natural Apple Pectin, Ascorbic Acid (Vitamin C), Citric Acid.