Crofter's Organic Seville Orange Just Fruit Spread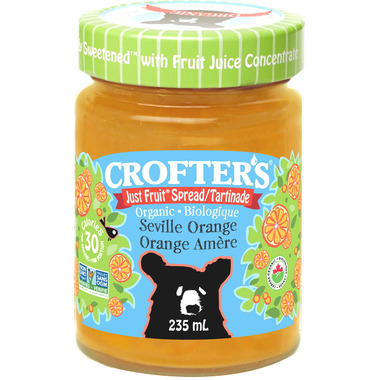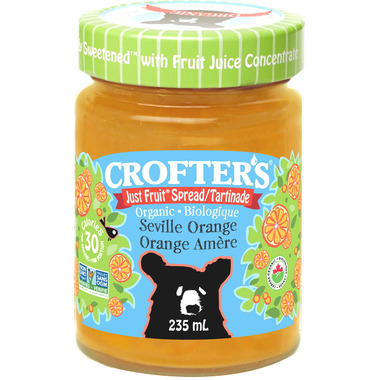 Crofter's Organic Seville Orange Just Fruit Spread
Seville Orange is a very popular flavour and a non-sticky marmalade. Crofter's has made this flavour into a Just Fruit Spread with a healthy twist.
Crofter's Just Fruit spreads contain only 44% sugar. The sugar used in these spreads comes from white grape juice concentrate instead of the fair trade cane sugar used in their Premium Spreads. The spreads contain fewer calories per serving than other jams and preserves.

Features:
Certified Organic
Non-GMO Project Certified
Vegan
Gluten Free
Ingredients: Concentrated organic grape juice, organic seville orange pulp, organic concentrated orange juice, natural apple pectin, ascorbic acid (vitamin c), citric acid.