Cucina Antica Tomato Basil Pasta Sauce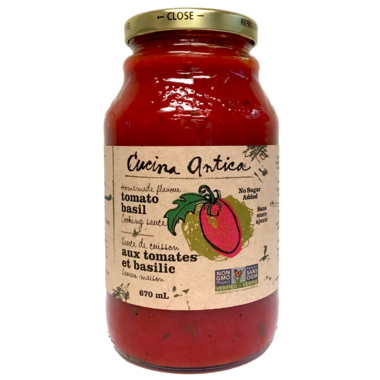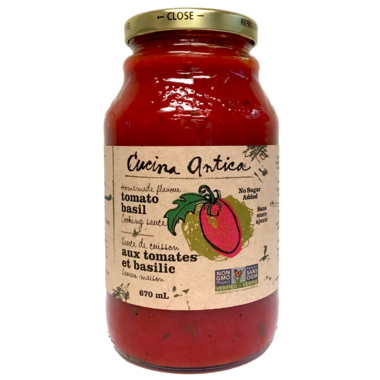 Cucina Antica Tomato Basil Pasta Sauce
Cucina Antica's Tomato Basil sauce is simple yet light, fresh tasting flavour. Unlike most marinara sauces, Tomato Basil has no garlic, only onions, yet it has the robust body of marinara while maintaining its subtle fresh and light lingering flavour. This is the best sauce for vegetables, chicken, veal or eggplant parmigiana.
Cucina Antica pasta sauces have no preservatives, no added sugar, no added water and are made with real tomatoes- not paste!
Ingredients:
Imported Italian San Marzano tomatoes, tomatoes, fresh onions, extra virgin olive oil, salt, basil, white pepper and black pepper.